The business models of Todaytix.com and practically every other ticket resale business, along with businesses offering hotel rooms and even the dairy farming industry...

The business models of Todaytix.com and practically every other ticket resale business, along with businesses offering hotel rooms and even the dairy farming industry could be in peril, according to the New York Attorney General's stance regarding selling items before ownership, a source with knowledge of the AG's thinking on the matter told TicketNews.
The office of acting Attorney General Barbara D. Underwood filed a lawsuit Friday against TicketNetwork, an online marketplace for event tickets, and Ticket Galaxy, a ticket reseller. That lawsuit was filed in response to a lawsuit filed by the two Connecticut-based companies a week ago seeking a declaratory judgement over what they characterized as a "deeply flawed interpretation of New York State Law."
At the core of both lawsuits is the practice of selling tickets for events that are not yet in the seller's possession. Such listings are commonplace in the ticketing ecosystem, as well as throughout business in general, commonly referred to as "drop-shipping." TicketNetwork won a favorable judgement in a similar lawsuit brought by New Jersey officials several years ago, affirming its protection under the Communications Decency Act of 1996.
Should A.G. Underwood's office push for its new interpretation, the entire ticketing world could see a seismic shift. Companies like Todaytix, owned and operated by Broadway producers, regularly offer tickets which they do not yet own for sale to consumers. Third party hotel businesses such as Priceline could see their model threatened by the restrictive view on the right to sell any good which is not owned and in-hand. E-Commerce giants such as eBay and Amazon also have permissive practices regarding such sales, which could be rendered illegal under this broad interpretation. Even dairy farmers, who due to spoilage must market their product as a future rather than in-hand commodity, could see a shift on how business is done in the Empire State.
Specific to ticketing, the banning of what Underwood's office refers to as "speculative" tickets would have wide-ranging consequences across all marketplaces, not just those targeted by the lawsuit. Ticketmaster, which operates as both a primary marketplace through its Live Nation and venue contracts as well as a secondary marketplace for resale, has a large number of speculative tickets on its marketplace. Take, for example, The Masters in the spring of next year. No tickets have been sold or distributed to members of Augusta National, but several listings at far above the "retail" price are available now through Ticketmaster.com.
The Super Bowl, which is only officially available through the NFL and its owner-controlled resale platform, is available for sale now on Vivid Seats and SeatGeek, with all tickets listed speculative in nature.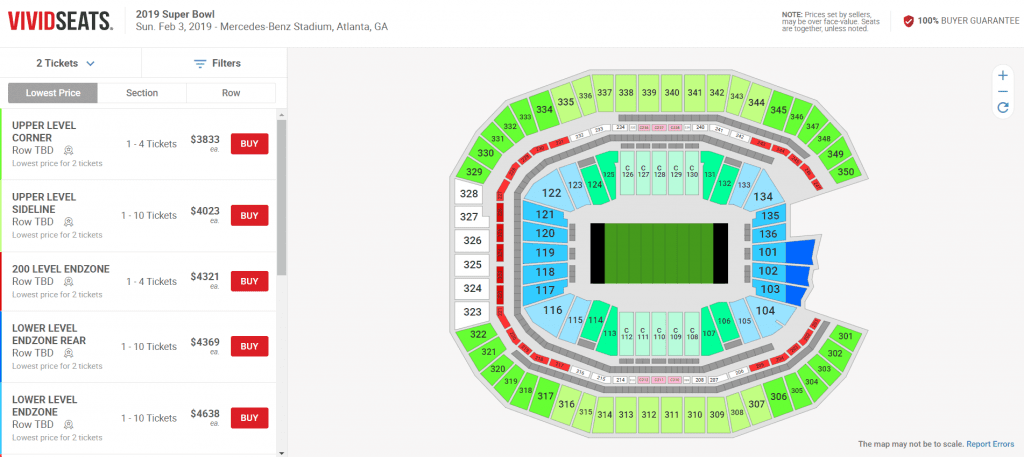 StubHub is the only marketplace with no Super Bowl tickets listed at the time this article was composed, but there are World Series tickets available for all teams, despite no Major League Baseball teams having qualified for or put on sale tickets for those home games this far in advance. Those tickets, which are likely listed by season ticket holders who will ultimately have the right to purchase tickets should their teams advance to that point, are still likely to fall under the broadly-defined "speculative" umbrella cast by Underwood's lawsuit.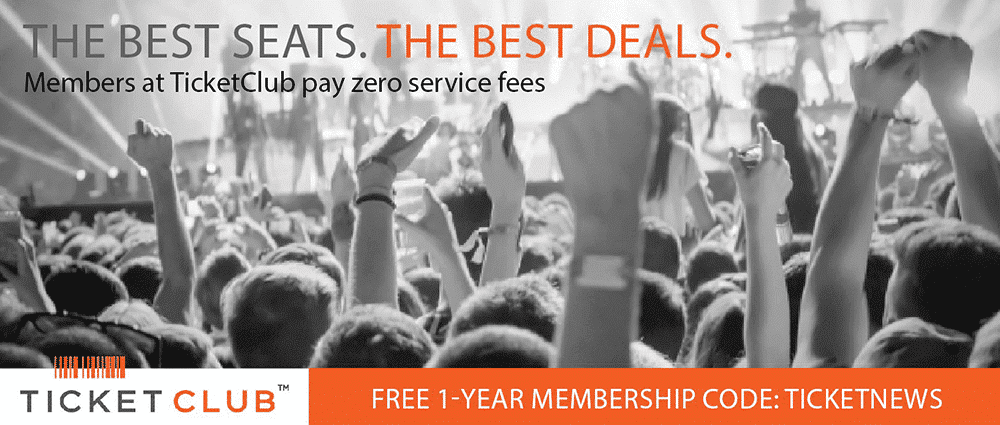 Todaytix is likely the most interesting case to consider. Representatives of the company expressed displeasure at our previous coverage of their operation as being one engaged in the resale business, because they opt to categorize themselves as industry insiders on Broadway with special access to tickets as a separate distribution platform. They have, as far as we can tell, been operating without an active resale license throughout 2018, despite fitting any reasonable description of a resale outfit – unless one considers purchasing two tickets to the September 28th performance of The Book of Mormon for $130 more than they are available for in a similar section and row from primary seller Ticketmaster a "discount."
Ultimately, the arguments put forth by the acting Attorney General's office should cause pause for operators of a number of businesses both based in New York and beyond, due to the presence of practically every significant company operating in the United States within their market in one way or another. Should this attempt to pick and choose who has the right to use common marketing tactics succeed, the ramifications could be widespread and dire for a number of industries, not just ticketing.
Last Updated on September 14, 2018 by Sean Burns