by Eric Fuller Viagogo buys StubHub. Is the ticket world about to be dominated by leaders named Eric? Very interesting news announced today. Viagogo...
by Eric Fuller
Viagogo buys StubHub. Is the ticket world about to be dominated by leaders named Eric?
Very interesting news announced today. Viagogo is the buyer of StubHub. First, an admission: I was wrong. This is why I never play Hangman. First letter "V", but the word was not Vivid, it was Viagogo. I didn't think Viagogo was a viable candidate to buy StubHub because of the issues they've faced in the UK. That said, I'm excited to see how combining these companies plays out.

Instantly, we have a new global ticket colossus. Until this merger, the only significant global player was Live Nation which has been purchasing the major concert promoters worldwide. That's consolidation of supply. What just happened is an epic shift in distribution.
Assuming for the moment the deal for Viagogo buy StubHub can pass regulatory review, this new player will have the scale to participate in every significant ticket marketing opportunity worldwide. It doesn't take much foresight to see the next natural step, which will be to leverage their presence into becoming a primary ticket distributor. We should see this step beginning in markets like the UK where multiple sellers offer tickets unlike the system here in the U.S. where one ticketing company essentially buys the exclusive rights to sell all the tickets at a particular venue.
Gee, that's all interesting, but what's this about Eric domination? Well, here's my thinking: As the ticket world is being redefined, there is an interesting convergence. There are now two truly interesting companies upending the way tickets are both marketed and distributed. One company is Vivid Seats, which I've written about in the past. Vivid Seats has been consistently ahead of the curve in how they use trends in technology, superior execution and counter-intuitive thinking to accelerate their growth, often at the expense of StubHub. Vivid's co-founder and current co-chairman of the board is Eric Vassilatos. I fully expect Vivid to be attentive to the challenges Viagogo may face integrating StubHub, and likely to grab the largest percentage of any market share that shifts. This is the exact play they ran when StubHub faltered during its "all-in" ticket price stumble. StubHub shed market share and Vivid's revenue growth accelerated unexpectedly fast.
One also has to look at the history of StubHub to see how this deal might change the way tickets are sold. StubHub, originally Liquid Seats, was founded by Eric Baker, and Jeff Fluhr and it transformed the way tickets were distributed. Baker then founded Viagogo in 2006, essentially the European version of StubHub. StubHub was sold to eBay in 2007 for $310 million. Now, it's coming home.
Go on: There are now three companies in the ticket world which are changing the way ticket distribution is perceived by consumers: Live Nation, Vivid Seats and soon Viagogo. Vivid Seats and Viagogo both have leaders named Eric. And, in an effort to make that a troika, I'm currently circulating a proposal to completely upend the way primary tickets are distributed to consumers. I'll talk more about that when I can. With luck, we can once more follow the lead of airlines, whose CEOs formed the Conquistadores del Cielo (Conquistadores del Cielo — Wikipedia ). Maybe, we could name our group the ThrEe Ticketeers and friends.
One last thought — Viagogo acquiring StubHub is most likely good for every element of the ticket business. Ticket brokers will have a new and powerful company seeking inventory. Eric Baker has a long history of understanding how to work with both brokers and consumers. I think he'll make changes which will benefit both. Because of the scale of Viagogo, other secondary markets will have to remain broker friendly which means there will be more supply available for consumers. And, given that the resale markets will be competitive both on acquisition of supply and on distribution of tickets, we'll start to see reversion to the mean — which means fees will come down and margins will come down. This will result in lower prices for consumers and less gamesmanship in the way tickets are priced and sold. Markets in which there are multiple strong competitors tend to be healthy for all stakeholders.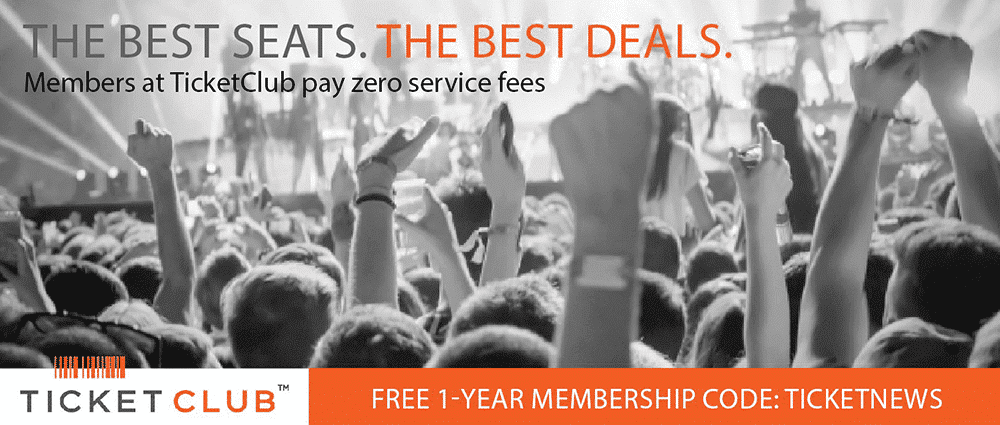 I was wrong when I wrote that Vivid looked like it might be the buyer of StubHub. But, I'm happy to have been wrong. This deal looks like it will be good for everyone. It's an early holiday gift. Thank you, Santa.
This post was originally published at Medium. It is republished here with the author's permission.
About the Author
Eric Fuller is an $895/hour consultant advising leading companies in the live event space. If you are an investor, artist, promoter, team, producer, venue operator, primary or secondary market of ticketed events or have comments on this article, please don't hesitate to contact me: [email protected]
Last Updated on November 25, 2019 by Dave Clark