The House Energy and Commerce Committee announced Thursday it would be investigating the live event ticketing industry, looking for "potential unfair and deceptive practices"...
The House Energy and Commerce Committee announced Thursday it would be investigating the live event ticketing industry, looking for "potential unfair and deceptive practices" within, according to a press release. Letters were sent to Live Nation, Anschutz Entertainment Group (AEG), Tickets.com, StubHub, Vivid Seats, and TicketNetwork requesting details on business practices from each and a briefing to take place by December 12th.
"The Committee, which has broad jurisdiction over consumer protection issues, is concerned about potentially unfair and deceptive practices occurring in the primary and secondary ticket marketplace," the letters read. "Many of [such practices] have been documented in consumer complaints, press stories, and government reports."
Chairman Frank Pallone Jr. (D-NJ) and ranking member Greg Walden (R-OR) were lead signatories on the letters, which also bore the signatures of subcommittee chairs and ranking members Diana DeGette (D-CO), Brett Guthrie (R-KY), Jan Schakowsky (D-IL) and Cathy McMorris (R-WA). The committee, Billboard points out, is one of the most powerful on Capital Hill. It was instrumental in the 2016 passage of the Better Online Ticket Sales (BOTS) Act, as well as initiating the process that led to the April 2018 Government Accountability Office (GAO) report on ticketing. In July 2018, Rep. Pallone co-authored a letter to the Federal Trade Commission with Rep. Bill Pascrell (D-NJ) asking that organization to investigate the ticketing marketplaces, which led to the June Online Event Tickets Workshop in Washington D.C.
"Nonetheless… consumers still face a host of troubling practices and trends in the ticketing industry," the letters continue. "Many of these issues relate to a lack of transparency and fairness, which places consumers at an unfair advantage when attempting to buy tickets in the current marketplace."
In the letters to the six companies expected to provide briefings, committee members highlighted several factors it felt worth exploring in this inquiry. All six saw mention of high, hidden fees in the ticket purchasing process and the perceived harms of "speculative" ticket listings. All but Tickets.com saw a bullet related to potentially deceptive practices involving websites posing as "official" venue or artist pages. The three "primary" sellers also saw mention of the lack of transparency inherent in the ticket sale process, and how playing games with ticket availability can harm consumers. Finally, Live Nation and AEG saw a fifth point related to harmful restrictions placed on ticket transferability, such as those that caused a fiasco at a recent Black Keys show in Los Angeles when Ticketmaster turned on its SafeTix rotating barcode system without disclosing it to consumers.
"TicketNetwork thanks the Committee for its commitment to a fair and impartial look into the live event ticketing industry," reads a statement released by TicketNetwork on Friday afternoon. "For too long, anti-competitive and opaque practices by some businesses have bred consumer confusion and angst, which harms the entire live event ecosystem.
"We look forward to joining the other invited businesses providing insight to the Committee. We are confident that this process can help illuminate a path to a more equitable, transparent, and robust live event ticketing marketplace for consumers and businesses alike."
Following the consumer points were a series of questions directed at each company, which they are expected to provide in coming weeks. For the full letters and questions asked of each operation, click the links below for the actual letters sent:
Live Nation Entertainment
Anschutz Entertainment Group
Tickets.com
StubHub
VividSeats
TicketNetwork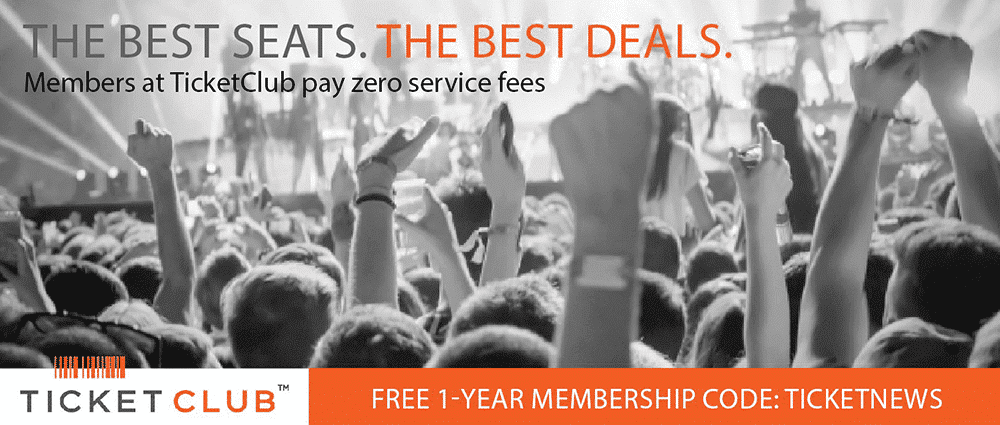 Requests for comment from Live Nation, AEG, Vivid Seats and Tickets.com have not received a response as of early Friday afternoon. StubHub issued a statement expressing its support for the investigation and its willingness to provide its input.
"StubHub applauds the Committee's investigation into the live event ticketing industry," says Laura Dooley, director of government relations for the eBay-owned marketplace in a statement quoted by the Los Angeles Times. "We share the Committee's interest in addressing anti-competitive practices. We believe that a fair and competitive ticketing industry unequivocally supports the interests of fans. We look forward to being a partner in this process."
Last Updated on November 22, 2019 by Dave Clark