by Eric Fuller Easy come, easy go, that's just you live oh Take, take, take it all, but you never give Should have known...
by Eric Fuller
Easy come, easy go, that's just you live oh
Take, take, take it all, but you never give
Should have known you was trouble from the first kiss
Grenade – Bruno Mars
Viagogo buying StubHub just launched a grenade into the somewhat settled order of the ticket world. Tickets have always been a prized commodity, with resellers likely standing outside of venues since tickets were invented. Technology has just made it easier to commoditize tickets and find a way to profit from price arbitrage.
Eric Baker, CEO of Viagogo is a disrupter. He and his partner Jeff Fluhr founded StubHub. They both legitimized resale tickets and taught the public that secondary markets were safe, secure and trustworthy. Eric then recognized that there was nothing in Europe like StubHub so he founded Viagogo and set out to do things his way beyond North America.
Here's what I've observed: Eric Baker is a boss. He is unafraid to move fast and break things. Basically, he is about to become to tickets what Travis Kalanick is to transportation. Eric is going to "Uber" the worldwide ticket market. What does that mean? I travel all the time and that used to mean lots of cab rides. In the past few years it's all been Uber and Lyft. Why take a taxi — they're a substandard option. That's an epic shift and something similar is coming for tickets.
Currently, there is one dominant company in the ticket world: Live Nation. Viagogo buying StubHub makes two. And, don't underestimate the likely consolidation which is about to come. When Goldman Sachs shopped StubHub around, lots of financial engineers looked at numbers they may not have previously attributed to this sector. StubHub had annual sales exceeding $5 billion and annual revenue greater than $1 billion. Study rollups and then think about what happens to a fragmented industry like ticketing when multiple deep pocketed new players decide that the old order is being realigned and they want a seat at the table. Expect this industry to consolidate quickly just like what happened with airlines. The U.S. used to have lots of competing carriers, now it's American, Delta, Southwest and United.
Just this week Forbes published an article which suggested the Viagogo deal is bad for consumers:
https://www.forbes.com/sites/oisinlunny/2019/12/06/why-the-controversial-viagogo-purchase-of-stubhub-is-bad-news-for-music-fans/#1a8d0f685780
I disagree. I think Oisin Lunny, the author of the article misunderstood how tickets are transacted. Let's start with some basic truths:
Most events never sell out. Tickets for those events can be bought, at face value, up until the minute the event starts.
Many events which are "sold out" still can be bought below face value on the secondary markets. It's estimated that 40% of all tickets sold on the secondary markets sell for below face value.
The super high demand events will always be expensive. However, often the "Platinum" price charged for those tickets by the primary market is higher than what the ticket brokers charge for similar tickets on the secondary market.
Supply and demand dictates price. The primary market holds prices steady because they are selling tickets as directed by the promoter. The secondary market ticket prices move up and down depending on how many tickets are left to be sold, how much time there is until the event and how desperate or greedy the sellers are. The market prices are capped by the fear or needs of the most vulnerable seller. Remember, it's not the secondary marketplace which sets the price. It's the hundreds of people selling tickets to the exact same event who are competing with each other to get their tickets sold and who all have the ability to change their prices within seconds using nothing more than their smart phones.
Technology continues to disrupt the way live entertainment can be accessed. Tickets can be bought on your phone in seconds, events are streamed, and there is unlimited music available for nearly nothing through an Apple Music or Spotify account. It won't be long before you'll be able to "attend" a concert or game via a virtual reality headset.
I have long argued Google is the real culprit behind the excessive prices tickets sometimes reach. Every single player including the primary ticket market, the box office, every secondary market and reseller has to compete with each other to purchase ad distribution from Google. If not, consumers don't see the alternate options. So, although the artist gets paid once when the ticket is sold, Google gets paid every single day until the event is over while all the others continue to fight for visibility when the fan searches for that event. You can't complain about the price of tickets at the same time you only use Google to find your ticket options. It's no different than wondering why the both the toy store and the bookstore down the street shut down as you order all your Christmas gifts from Amazon.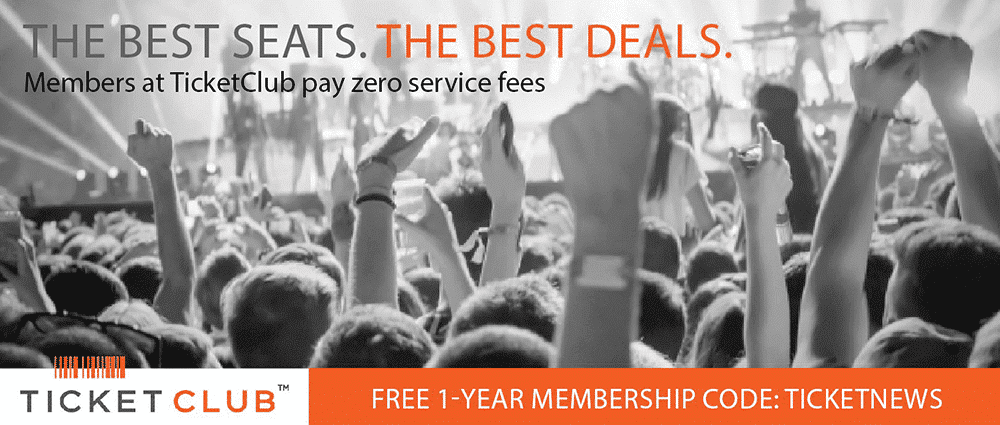 The Forbes article argues ticket prices are too high using the example of Claire Turnham who purchased Ed Sheeran tickets for her son and having spent about $1,500 over face value for the tickets could not afford to pay her rent. She then formed the "Victims of Viagogo" group and was awarded an MBE (Most Excellent Order of the British Empire) as a result. Seriously? She should have been awarded the AYAI award (Are You An Idiot) for deliberately spending her rent money on a concert ticket.
I'm probably revealing my age by telling you that I used to watch the television show Taxi when it originally ran on network television between 1978 and 1983. In season two, episode 10 (The Apartment) Latka finds an opulent apartment renting for $3,000 including a maid. He rents it, because he has the money never contemplating the next month will also cost $3,000 which he will never have. Tickets are like that apartment. They range in price from essentially free to tens of thousands of dollars. Don't buy what you can't afford. I'm always amazed at the people who are willing to spend $1,000 or more per seat, but can't afford health insurance. If the only way you can afford to see is Ed Sheeran is to skip your rent payment perhaps you need to rethink your priorities. Airlines fly all over the world. They have fancy seats and unlimited champagne in first class. Coach tends more towards cramped and gruel. Few people complain about the disparity. Price dictates options, disposable income decides.
The Forbes article seems stuck on the idea that ticket speculation distorts markets. But, that's improper logic. Ticket speculation makes market efficient. The complaints about ticket prices come only from people who don't want to pay market prices. The market itself decides what something is worth. Price it too high it remains unsold. Price it too low it sells immediately. Supply and demand drive prices to equilibrium. No one is entitled to buy a ticket below market value just because they want to go to the show. You don't get a dollar off a beer at the local tavern just because it's your favorite.
What good is sitting alone in your room
Come hear the music play
Life is a cabaret old chum
Come to the cabaret
Cabaret – John Kander and Fred Ebb
It's fun to go out and hear music live. There are virtually unlimited options in every town to hear music in bars, restaurants, community theater, schools, arenas and more. Music is empowering, uplifting and inspirational. It should never leave you financially bankrupt. Find something you like without feeling compelled to go deep into debt. It's impossible to see everything, just see what you can. As for those events which are unreasonably priced, don't go. Most people would like a Lamborghini, but live a happy life driving something else which gets them where they need to go. Almost any evening out with friends and live music will do the same. Unless you're a savant who can recall the top five selling artists of the past two decades, I promise if you miss today's biggest sensation, you'll have likely forgotten all about them in five years. Anyone know what the song of the summer was in 2015? Don't buy into the hype. Live entertainment is available in almost unlimited quantities serving every taste and budget. I promise there's always going to be good and affordable choices for everyone.
Let me know what you think.
---
This post was originally published at Medium. It is republished here with the author's permission.
About the Author
Eric Fuller is an $895/hour consultant advising leading companies in the live event space. If you are an investor, artist, promoter, team, producer, venue operator, primary or secondary market of ticketed events or have comments on this article, please don't hesitate to contact me: [email protected]
Last Updated on December 9, 2019 by Sean Burns