Artists and fans have been fighting the idea of facial recognition over the past few years, and now, a new study has revealed that...

Artists and fans have been fighting the idea of facial recognition over the past few years, and now, a new study has revealed that the technology can be racially biased.
According to the federal study conducted by the National Institute of Standards and Technology this past December, which was first reported by VICE, the technology was inaccurate based on different racial, ethnic, gender, and age groups. The study used nearly 200 facial recognition algorithms developed by 99 corporations on 18 million images from federal databases, yet Native Americans, Blacks, and Asians had some of the highest false match rates. In mugshots, Blacks and Asians were misidentified at rates between 10 and 100 times more than Caucasians. Women were also falsely matched at a higher rate than men, while Native American women were misidentified up to 68 times more than white men.
This isn't new news, since there have been consistent warning about a bias against black and brown people over the years. Fight for the Future, a privacy rights group, has actively been advocating against the technology. The group told VICE that the government needs to stop using facial recognition surveillance "right now."

"This technology has serious flaws that pose an immediate threat to civil liberties, public safety, and basic human rights," the group said. "Even if the algorithms improve in the future, biometric surveillance like face recognition is dangerous and invasive. Lawmakers everywhere should take action to ban the use of this nuclear-grade surveillance tech."
Back in 2018, a discussion sparked in the entertainment industry about the technology after Ticketmaster announced a move into facial recognition territory. Live Nation revealed that it would start compiling data on users' faces while it invested in the facial recognition company Blink Identity. Country star Dierks Bentley explained to Broadway's Backyard that he's not a fan of the technology and believes it's very unsafe, noting that "I wouldn't want to do that when I go to a show."
Bentley isn't alone – fans became more concerned about the technology after Rolling Stone revealed that Taylor Swift's security team used facial recognition technology during her Reputation Tour to detect stalkers. While the singer meant to cross-reference pictures to find the stalkers in the crowd, fans were unaware where this information goes or where it is stored, and many were upset that they were never told about being surveilled.
Then, the topic was brought up once again in the ticketing industry when a new ticketing platform was created to use facial technology to detect customers' social media content in order to potentially ban people from the show who post offensive content online, use stolen credit cards to purchase tickets, or attempt to tout their seats. The platform, dubbed Vertus Fusion, can be used at venues or by ticket providers to scan social media content via certain algorithms.
Artists, including RATM's Tom Morello, The Glitch Mob, Speedy Ortiz, and Atmopshere, have thrown support behind a campaign asking Ticketmaster to ban facial recognition software at concerts and other live events. The campaign, led by Fight for the Future, believes that such technology puts undocumented fans, fans of color, trans fans, and fans with criminal records at risk of being detained or harassed with minimal impact on venue security. Fight for the Future's deputy director Evan Greer noted that the surveillance doesn't keep fans or artists safe, but rather, "subjects them to invasive, racially biased monitoring."
Additionally, a handful of festivals have shown support against facial recognition technology. A "festival report card" from Fight for the Future shows that Bonnaroo, Pitchfork, Governors Ball, and Electric Forest have pledged to not use the technology.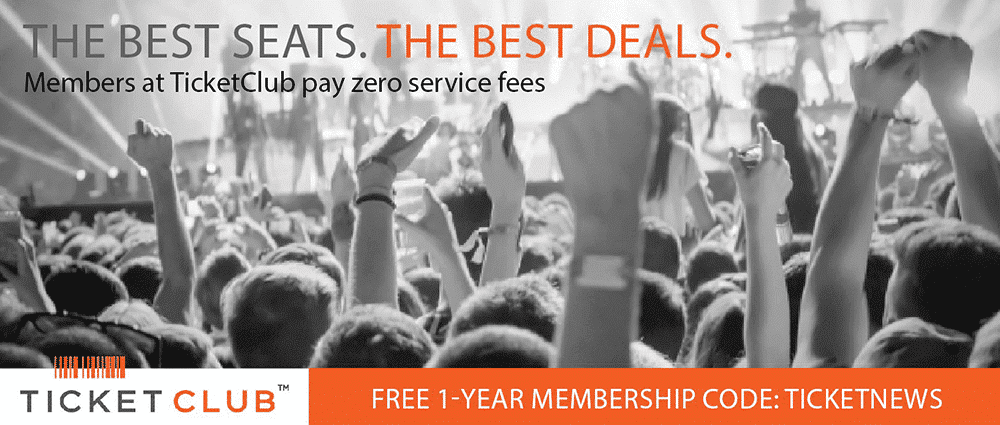 "The technology is becoming more ubiquitous," Greer told Fortune. "It's becoming less expensive. It's important that we do this before it becomes kind of baked in, because it's much harder to put the genie back in the bottle once it's out. Now is really our moment to stop it."
For more information about Fight for the Future's campaign, visit banfacialrecognition.com.
Last Updated on January 6, 2020 by Olivia Perreault