Rage Against The Machine just revealed their Public Service Announcement Tour – their first trek in nearly ten years – but when tickets went...
Rage Against The Machine just revealed their Public Service Announcement Tour – their first trek in nearly ten years – but when tickets went on sale, fans were met with exorbitant prices.
Ahead of the on-sale, RATM announced that in an attempt to curb scalpers, they would be scalping some of their own tickets and donating the funds to charity. The group said that since the tour was announced, broker sites had already listed fake tickets for their tour, so they wanted to do "everything we can to protect our fans from predatory scalping and, at the same time, raise a substantial amount of money for charities and activist organizations we support in each city."
"We are doing everything we can to protect 90% of the RATM tickets from scalpers, and then WE are holding in reserve 10% of the seating (random seats throughout each venue) to sell at a higher ticket price (but low enough to undercut the scalpers)," the band said in a statement last week. "We will donate 100% OF THE MONEY over the fees and base ticket price to charities and activist organizations IN EACH CITY.

"We are confident this will help many more fans get tickets at face value and put a big dent in the aftermarket gouging. WE HATE SCALPING AS MUCH AS YOU DO and will continue to try to find ways to combat it. Additionally, we are donating all profits from our first three shows to immigrants' rights organizations and will be supporting multiple charities and activist organizations throughout the tour."
However, fans noted that tickets were still reaching sky-high prices for regular tickets on Ticketmaster. Guitarist Tom Morello took to Twitter to explain, writing that the only pricey shows were those going to charity.
"The MOST expensive ticket for ANY Rage Against The Machine/Run the Jewels headline show is $125 US (plus service fees) with the exception of CHARITY tickets where 100% of the additional proceeds go to charity. ANY other ticket at ANY other price is from SCALPERS," he said.
When another fan commented that there were nosebleed seats going for $450 on Ticketmaster, Morello chimed back in.
"If it's on Ticketmaster for more than the base price it should be a Charity Ticket and say so," Morello wrote. "If not, send me a screen shot and we will sue them!"
Fans shared their experience trying to purchase tickets. Many were still met with high prices on Ticketmaster, calling out the ticketing giant's resale platform.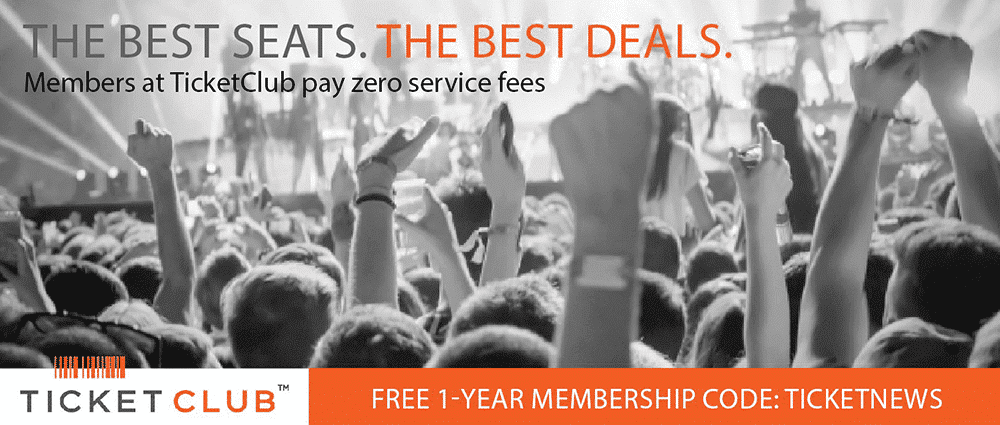 Um I'm sorry I went on Ticketmaster yesterday and nose bleed was at $450 a ticket.

— Gnaz (@JaqGnaz) February 14, 2020
Tom, The RATM show at Alpine Valley- East Troy WI had 2 prices of available ticked via TICKETMASTER which is the link for tickets from the venue website. The seated area tickets are $469, lawn seats as low as $69. These is not via retail site, this is TICKETMASTER.

— timm dunn (@Timmdunn23) February 15, 2020
Paid $495. From Ticketmaster.

— Some Random Guy (@Ryan46and2) February 14, 2020
So my 2 tickets from Live Nation for $134 each plus 2 $20 service fees are fake?

— You Can't Stop Entropy (@StoneDiam311) February 14, 2020
The black was the only seats I could choose from. They are all marked "Charity Tickets". Cheapest ticket $415. Not too sure what the grey is. But even if it's referring to sold out tickets, that would mean that almost 50% of the arena is for charity tickets. pic.twitter.com/ZwSIUU5VWO

— Christopher (@Christo_g8rb8) February 14, 2020
I wish I had $500+ for a charity ticket to see a bucket list band but I don't tbh, nor do a lot of your fans 🤙🏼

— summerll0ve 🦥 (@summerll0ve) February 14, 2020
While holding back 10 percent of tickets available at each stop, RATM already raised over $3 million for charity. Morello noted that while some charity tickets are priced at nearly $1,000, the ticket price varies based on each city and "fluctuates to counter scalping."
"So far we stopped approx 85% of the scalping market but I agree that ANY scalping is horrible and we will continue to combat it," he said.
RATM's Public Service Announcement Tour will kick-off following their headlining sets at Coachella Valley Music and Arts Festival in April. Due to high demand, the band added seven additional shows to their tour, which will run through September.
Last Updated on February 17, 2020 by Olivia Perreault