Hundreds of fans were reportedly denied entry to a performance by comic (and OG The Office creator) Ricky Gervais, reportedly for the crime of...
Hundreds of fans were reportedly denied entry to a performance by comic (and OG The Office creator) Ricky Gervais, reportedly for the crime of having bought their tickets through a resale marketplace. The incident drew loud complaints from impacted consumers, who held what were otherwise perfectly valid tickets for entry, only to see venue staff shut them out.
"Shit show tonight trying to see Ricky Gervais," one fan tweeted, tagging both the comic and the venue, The Barbican in York. "Crap excuse that the tickets had been resold numerous times. Isolated incidents yesterday to turning away hundreds of people today. A friend of mine checked our seats and they were empty as the gig started."
The venue claimed that fans turned up with "fake" tickets, but it appears that their definition of fake extends far beyond tickets that weren't valid for entry, and into tickets that were sold outside of the "official" box office, specifically rejecting valid tickets simply due to their having been sold through Viagogo, an EU-based ticket resale marketplace and the parent company of StubHub.

"Due to the number of fake tickets presented, a decision was made to only allow tickets purchased from Ticketmaster as the sole authorised ticket seller for this event," a venue spokesperson said.  "While we never want to turn away fans, we are simply not permitted to allow entry to customers with fake tickets. We did everything possible to accommodate people who had tickets from touts, however due to the sheer volume presented we were unable to assist everybody."
Viagogo promised that customers from its marketplace who present proof that they were denied entry with valid tickets will be refunded, and took a shot against the venue for rejecting valid tickets.
"We were shocked to hear that fans were turned away from Ricky Gervais' performance at the York Barbican just because their tickets were purchased through viagogo," reads the statement. "As a business whose entire mission is to get people into events safely and securely, we view this kind of anti-consumer behaviour as totally unacceptable. Customers should never be used as a casualty in an attempt to control ticket sales."
"It is perfectly legal to pass on, sell or give tickets to other people. Turning people away at the door who've bought legitimate tickets just because you disagree with ticket resale is an abuse of consumer freedom. Customers should be allowed the choice and flexibility to use a resale website if they want to, and this basic right should be protected.
"Any viagogo ticket holder that was denied entry to this event will be provided with a full refund in line with our guarantee, which ensures all buyers will get in the door or their money back."
One fan outlined their terrible experience for a local news outlet: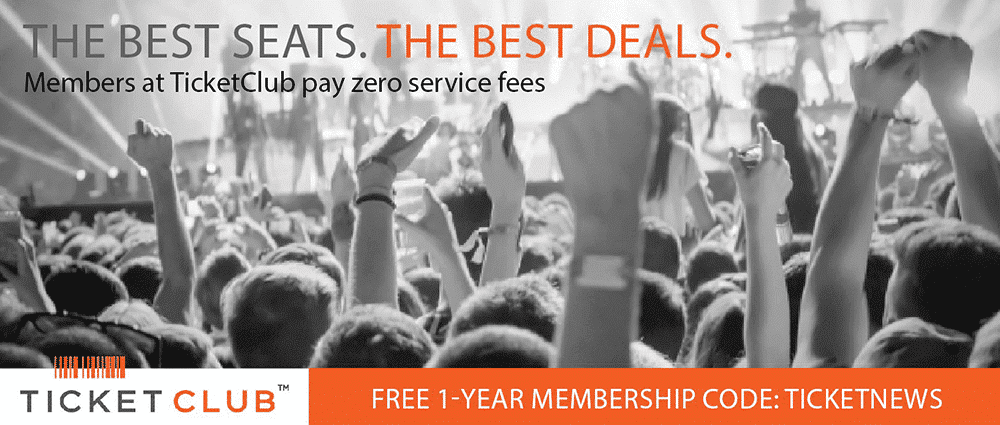 Andy Forman, 40, was one of the many fans who was not allowed in, despite having paid £206 for two tickets.

He has described his experience as a 'complete sham' and said the staff treated everyone in the queue 'like criminals' who were trying to 'con' the workers. Andy said: "It was a complete sham.

"We purchased tickets through Viagogo for my wife's Christmas present at £206 for two tickets. The Ticketmaster official tickets arrived on the app with a valid QR code so didn't think we would have any problems getting in and it was my first time using Viagogo.

"We travelled 50 miles, booked a hotel and took the day off so we could enjoy the evening and have a few drinks. We arrived at 6.30pm for a 7.30pm start, the queues had already begun to form and it took 15-20 mins to get to the front.

"Once we got to the front we were met with rude staff telling us this queue is only for Ticketmaster customers. We had to provide proof they were purchased via Ticketmaster on the actual app.

"We were then directed to the box office queue and by this point there were maybe 150 plus people in the same queue all with the same issue and more people joining every minute. After roughly 30 mins we got to the front and were handed a piece of paper stating they were not accepting Viagogo tickets or any 3rd party re sale tickets.

"We were all treated like criminals like we were trying to con them. To make things worse our friends went the day before with Viagogo ticket and got in no problems."
The situation is the latest in a string of efforts by event operators and venues to restrict consumer rights in ticketing by rejecting valid tickets solely because they had been purchased through a resale outlet rather than through the box office. Ed Sheeran has famously made attempts to cut out legal resale at his shows in the UK, trying to push consumers to restrictive platforms like Twickets, which are owned by promoter interests. Viagogo has actually sought legal remedy for the efforts of Sheeran's team. The best-known example of denying entry to fans for holding resold tickets took place at a Black Keys show in Los Angeles, when promoters abruptly used the "Safetix" system to deny entry to fans holding tickets that had been purchased through resale marketplaces. In the ensuing PR blowback, the band and promoter Live Nation insisted that it was disclosed that tickets couldn't be resold and wouldn't be valid for entry, but that disclosure was never actually done.
In several states, the use of restrictive ticket technology and denial of entry of consumers who purchased valid tickets through resale marketplaces by venues and event operators is actually against the law. State law in New York, Colorado, Connecticut, Illinois, Utah, and Virginia all prohibit such restrictions. Attempts have been made to push through similar legislation in other states as well as at the federal level, only to be met with furious resistance from venues and event operators, with lavish lobbying money from Live Nation helping keep such laws from passing.
For his part, Gervais has come out against his fans being rejected for the show, as well as the venue's excuse that it was his management that made the decision to reject resold tickets.
"I've sent all this to the promotor at Live Nation and he is looking into it. I have no idea why this has happened tonight. First I knew about it was on Twitter," he posted on social media"
The Office star also said it was 'heartbreaking' as everyone who turned up was a 'genuine fan'. Ricky said: "Everyone who turned up, with or without a real ticket, is a genuine fan. That's what is so heartbreaking."
Last Updated on January 13, 2023 by Dave Clark