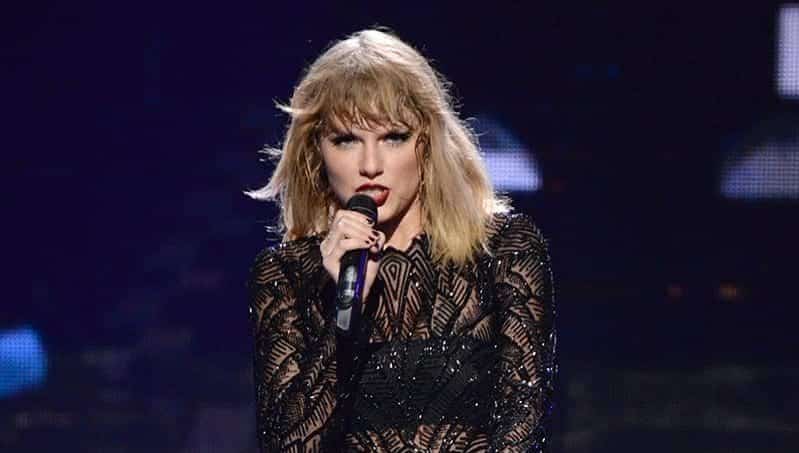 Stop us if you've heard this one before: tickets for Taylor Swift's The Eras Tour went on sale, and things went poorly on Ticketmaster, causing major headaches and a suspended sale.
Ticketmaster France was the victim of the Swiftie internet hug of death this time, collapsing in similar fashion to its North American counterpart last fall when the current run of shows went up for grabs.
"Some of you may be having issues with the site this morning – we are working on it and will let you know." An hour into the sale started, with reportedly no movement in the queue, the company announced it was suspending both the 9 a.m. and 11 a.m. sales.
"The Taylor Swift sale | The 9 a.m. and 11 a.m. Eras Tour for Paris La Défense Arena has been put on hold. We will keep you posted with a new on-sale time as soon as possible. All codes not already used will remain valid," Ticketmaster tweeted.
Last fall, Ticketmaster fell under significant fire after the disaster of the original Taylor Swift Eras Tour sales process, prompting an angry response from the singer herself, and leading to a hearing in front of the U.S. Senate Judiciary Committee for Ticketmaster and Live Nation.
Notably, despite claims that the entire run was sold out during that initial sale, it has become glaringly obvious that a huge percentage of tickets to each show were held back by promoters, and have since been dripped on to the market for each show, up to and including after the show has begun. It is all a part of the "slow ticketing" process, designed to heighten consumer perception that an event is sold out, in order to keep prices from collapsing (as they famously did during Swift's Reputation tour).
It is unclear what Ticketmaster France will do in the wake of this latest failure, or if it will impact other international sales for the global phenomenon that is The Eras Tour, which is reportedly raking in nearly $15 million per show based on Pollstar data.
The full current schedule and ticket links are included below, as always:
Taylor Swift Ticket Links
Taylor Swift tickets at MEGASeats.com | 10% Off
Taylor Swift tickets at Scorebig
Taylor Swift tickets at SeatGeek
Taylor Swift tickets at StubHub
Taylor Swift tickets at Ticket Club | Free Membership
Taylor Swift tickets at Vivid Seats
Taylor Swift The Eras Tour Dates
Friday, July 14 – Denver, CO | Empower Field at Mile High
Saturday, July 15 – Denver, CO | Empower Field at Mile High
Saturday, July 22 – Seattle, WA | Lumen Field
Sunday, July 23 – Seattle, WA | Lumen Field
Friday, July 28 – Santa Clara, CA | Levi's Stadium
Saturday, July 29 – Santa Clara, CA | Levi's Stadium
Thursday, August 3 – Inglewood, CA | SoFi Stadium
Friday, August 04 – Inglewood, CA | SoFi Stadium
Saturday, August 5 – Inglewood, CA | SoFi Stadium
Monday, August 7 – Inglewood, CA | SoFi Stadium
Tuesday, August 8 – Inglewood, CA | SoFi Stadium
Wednesday, August 9 – Inglewood, CA | SoFi Stadium
Thursday, August 24 – Mexico City, MX | Foro Sol
Friday, August 25 – Mexico City, MX | Foro Sol
Saturday, August 26 – Mexico City, MX | Foro Sol
Thursday, November 9 – Buenos Aires, AR | Estadio River Plate
Friday, November 10 – Buenos Aires, AR | Estadio River Plate
Saturday, November 11 – Buenos Aires, AR | Estadio River Plate
Friday, November 17 – Rio de Janeiro, BR | Estadio Nilton Santos
Saturday, November 18 – Rio de Janeiro, BR | Estadio Nilton Santos
Sunday, November 19 – Rio de Janeiro, BR | Estadio Nilton Santos
Friday, November 24 – Sao Paulo, BR | Allianz Parque
Saturday, November 25 – Sao Paulo, BR | Allianz Parque
Sunday, November 26 – Sao Paulo, BR | Allianz Parque
2024 Taylor Swift The Eras Tour Dates
Wednesday, February 7 – Tokyo, JP | Tokyo Dome
Thursday, February 8 – Tokyo, JP | Tokyo Dome
Friday, February 9 – Tokyo, JP | Tokyo Dome
Saturday, February 10 – Tokyo, JP | Tokyo Dome
Friday, February 16 – Melbourne, AUS | Melbourne Cricket Grounds
Saturday, February 17 – Melbourne, AUS | Melbourne Cricket Grounds
Friday, February 23 – Sydney, AUS | Accor Stadium
Saturday, February 24 – Sydney, AUS | Accor Stadium
Sunday, February 25 – Sydney, AUS | Accor Stadium
Saturday, March 2 – Singapore, SG | National Stadium
Sunday, March 3 – Singapore, SG | National Stadium
Monday, March 4 – Singapore, SG | National Stadium
Thursday, March 7 – Singapore, SG | National Stadium
Thursday, May 9 – Paris, FR | La Defense Arena
Friday, May 10 – Paris, FR | La Defense Arena
Saturday, May 11 – Paris, FR | La Defense Arena
Sunday, May 12 – Paris, FR | La Defense Arena
Friday, May 17 – Stockholm, SWE | Friends Arena
Saturday, May 18 – Stockholm, SWE | Friends Arena
Sunday, May 19 – Stockholm, SWE | Friends Arena
Friday, May 24 – Lisbon. POR | Estadio Da Luz
Saturday, May 25 – Lisbon. POR | Estadio Da Luz
Thursday, May 30 – Madrid, ESP | Estadio Santiago Bernabeu
Sunday, June 2 – Lyon, FR | Groupama Stadium
Monday, June 3 – Lyon, FR | Groupama Stadium
Friday, June 7 – Edinburgh, UK | BT Murrayfield Stadium
Saturday, June 8 – Edinburgh, UK | BT Murrayfield Stadium
Sunday, June 9 – Edinburgh, UK | BT Murrayfield Stadium
Thursday, June 13 – Liverpool, UK | Anfield Stadium
Friday, June 14 – Liverpool, UK | Anfield Stadium
Saturday, June 15 – Liverpool, UK | Anfield Stadium
Tuesday, June 18 – Cardiff, UK | Principality Stadium
Friday, June 21 – London, UK | Wembley Stadium
Saturday, June 22 – London, UK | Wembley Stadium
Sunday, June 23 – London, UK | Wembley Stadium
Friday, June 28 – Dublin, IRE | Aviva Stadium
Saturday, June 29 – Dublin, IRE | Aviva Stadium
Sunday, June 30 – Dublin, IRE | Aviva Stadium
Thursday, July 4 – Amsterdam, NED | Johan Cruijff Arena
Friday, July 5 – Amsterdam, NED | Johan Cruijff Arena
Saturday, July 6 – Amsterdam, NED | Johan Cruijff Arena
Tuesday, July 9 – Zurich, SWI | Stadion Letzigrund
Wednesday, July 10 – Zurich, SWI | Stadion Letzigrund
Saturday, July 13 – Milan, IT | San Siro Stadium
Sunday, July 14 – Milan, IT | San Siro Stadium
Wednesday, July 17– Gelsenkirchen, GER | Veltins-Arena
Thursday, July 18– Gelsenkirchen, GER | Veltins-Arena
Friday, July 19– Gelsenkirchen, GER | Veltins-Arena
Tuesday, July 23 – Hamburg, GER | Volksparkstadion
Wednesday, July 24 – Hamburg, GER | Volksparkstadion
Saturday, July 27 – Munich, GER | Olympiastadion
Sunday, July 28 – Munich, GER | Olympiastadion
Thursday, August 1 – Warsaw, POL | PGE Narodowy
Friday, August 2 – Warsaw, POL | PGE Narodowy
Saturday, August 3 – Warsaw, POL | PGE Narodowy
Thursday, August 8 – Vienna, AUS | Ernst-Happel-Stadion
Friday, August 9 – Vienna, AUS | Ernst-Happel-Stadion
Saturday, August 10 – Vienna, AUS | Ernst-Happel-Stadion
Thursday, August 15 – London, UK | Wembley Stadium
Friday, August 16 – London, UK | Wembley Stadium
Saturday, August 17 – London, UK | Wembley Stadium
Last Updated on July 11, 2023