In a rare admission of a commonly known tactic among industry insiders, Live Nation told Billboard that the company has facilitated the practice of...
In a rare admission of a commonly known tactic among industry insiders, Live Nation told Billboard that the company has facilitated the practice of bands and promoters directly moving their ticket inventory through resale markets – scalping their own held-back tickets – without them ever being made available to the public.
Between 2016 and 2017, "about a dozen artists out of the thousands we work with asked us to do this," the company said in a statement to Billboard.
The admission from the touring monolith, which owns Ticketmaster and has been under scrutiny for allegedly anti-competitive practices in the industry, came as part of a Billboard report that details a secretly-recorded phone call regarding Metallica pushing nearly 100,000 tickets from its WorldWired tour to the secondary market.
Vaughn Millette, now chairman/CEO of Outback Presents, recorded a conversation involving Live Nation President of U.S. concerts Bob Roux secretly, later emailing Live Nation executives and board members about the process. The call, which took place between New York and Texas, was recorded without the knowledge of Roux, but that does not violate the law in either state.
It has been long known among industry figures that artists regularly move tickets through backdoor channels to directly profit from resale marketplaces while shunting blame to "scalpers" when fans are unable to get tickets at face value. Ed Sheeran's management admitted the practice itself just last year, while rumors have swirled about other big names doing the same via their own held-back tickets that fans never have a shot at. The same regularly happens with professional sports teams.
Barry Kahn, of Texas-based dynamic ticket pricing consultancy Qcue, doesn't believe artists should be judged for using tactics including scalping their own tickets (or it's newer twin, "Platinum" and dynamic pricing to demand). "The issue is the transparency," he told Billboard. "If they get caught doing something they have said is wrong, then they are deceiving their fans."
In this specific instance, Billboard says that Metallica's management moved up to 4,400 tickets per show over 20 concerts on the tour through intermediaries, masking the process by packaging the tickets as if they were held back for a sponsor.
The story is likely to lead to another round of condemnation of Live Nation and its practices, which are still regularly in the headlines following last year's bombshell reporting by the CBC and Toronto Star about resale business representatives looking the other way on ticket brokers exceeding ticket purchase limits as long as they used the Ticketmaster system to list them for resale. In the wake of that, in response to a letter sent by Sens. Jerry Moran (R-Kansas) and Richard Blumenthal (D-Connecticut), Ticketmaster president Jared Smith wrote that "Ticketmaster does not have, and has never had, any product or program that allows ticket scalpers, or anyone else, to buy tickets ahead of fans."
It should be noted that Ticketmaster itself does not appear to have been directly involved in the Metallica situation – just its parent company. But it's a fairly thin line. And Live Nation itself was directly mentioned by Rep. Bill Pascrell (D-New Jersey) in a letter to the New York Times last year calling for a "crackdown on monopolies." That followed an A1 Times story regarding the potential that the Department of Justice could be looking into alleged abuses of market power by Live Nation published in April 2018.
From Billboard: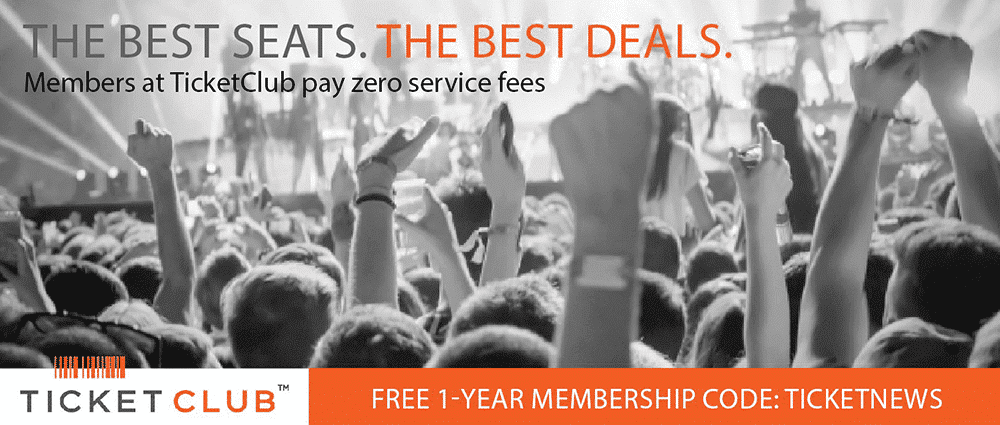 Although the U.S. government does not regulate ticket sales, the Federal Trade Commission Act prohibits unfair or deceptive acts affecting commerce. The Department of Justice's antitrust division monitors competition in ticketing, and is tasked with enforcing a 2010 consent decree following Live Nation's merger with Ticketmaster that bans the company from retaliating against venues and promoters for not using its software.
Ironically enough, the need to push tickets through such back channels has largely been eliminated by the growth of upfront "platinum" pricing for events, as well as "dynamic" pricing to the demand of a particular show. Taylor Swift made worldwide headlines with her "Swift Tix" usage of the Verified Fan product from Ticketmaster, which hyped demand by implying that she would sell out NFL stadiums almost immediately, priced tickets into the stratosphere, and then dumped remaining tickets as shows approached for pennies on the dollar (or less).
The increasing embracing of such tactics, while reviled by fans, removes the need for artists like Metallica to use the secondary market at all to gouge their fans while Ticketmaster (or Live Nation in this instance) takes the bad PR.
Last Updated on July 19, 2019 by Olivia Perreault