Golf enthusiasts were vying for 2020 Ryder Cup tickets this week but many left empty-handed after tickets sold out in under an hour. The...
Golf enthusiasts were vying for 2020 Ryder Cup tickets this week but many left empty-handed after tickets sold out in under an hour.
The 43rd Ryder Cup is set to take place from September 25 to 27, 2020 in Whistling Straits, Haven, Wisoconsin. Currently, Team Europe is the reigning cup holder after its victory over Team USA in 2018. When the US last hosted the cup in Minnesota in 2016, they drew in a crowd of 200,000.
Interested fans had to register their email address for an access code, which was delivered via email on Monday. When tickets went on sale on Wednesday, fans had to wait in a digital lobby. However, many complained that although they were in the virtual queue, they never had a chance to purchase tickets. Others said they received error messages which kept them from finishing the transaction and were kicked-out of the line.
"I had two weeklong grounds passes in my cart," Nathan Barker told Golf Digest. "I was eventually booted and sent to the back of line. I called the service line, and it was either busy or I got a message stating due to high call volume they could not answer my call. I have also emailed the PGA of America through its website."
Fans took to social media to explain their frustrations:
So yeah, @PGA @RyderCupUSA …

That #RyderCup ticketing system was absurd.

You were selling fools gold and wasted a lot of people's time.

Don't ever use this system again.

Thanks.

Signed,
Golf fans

— Chris Long (@ChrisLongKSTP) October 16, 2019
Soo how long are we supposed to wait?? #RyderCup pic.twitter.com/mEA2IrB6ot

— Matt Krause (@Kroggy56) October 16, 2019
@rydercup congratulations. Registered over a year ago for tickets, was then "selected" for them, only to wait all morning for almost zero chance of actual purchase. Sold out completely in 20 min and now all of the ticket resell websites have them for triple price. pic.twitter.com/PpxZ4Xx0z8

— Turner Bass (@TurnerBass) October 16, 2019
This Ryder Cup Ticket Process was the biggest pain. Why email us saying you won the raffle then don't even give us a chance to purchase tickets….. switch up the format so you don't wait in the lobby for 3 hours #RyderCup2020 pic.twitter.com/TLlst1V9qQ

— Nathan Schneiderman (@Schneidy444) October 16, 2019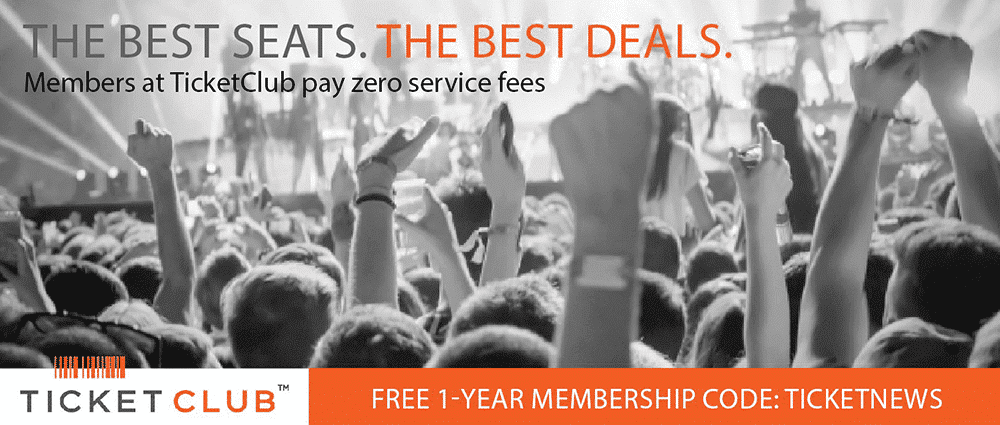 My @rydercup ticket buying experience:
– Won lottery for right to buy tickets
– Got code on Monday
– In virtual lobby when it opened today at 10
– Randomly placed in line at 11
– Get to front at 11:15
– Buy 2 for Fri. & 2 for Sun. (Sat. sold out)
– Technical support error!

— Noah Coslov (@NoahCoslov) October 16, 2019
#RyderCup: "Congrats you won the opportunity to purchase tickets!"

Also, Ryder Cup: "Haha! Jk. You just won the chance to wait in line early and not buy tickets." #PGA #teamUSA pic.twitter.com/3XNZkNPNhA

— Eric Peyton (@ericpeytongolf) October 16, 2019
Ryder Cup 2020 tickets are sold out, even weekly passes. Waited an hour in line and didn't even get to the checkout screen. Poor process. Stubhub already has thousands of re sale listings. Do better @RyderCupUSA

— Lit Boy (@PGH_NEWS_FOLLOW) October 16, 2019
Dear @rydercup – please immediately fire anyone and everyone involved in your ridiculous e-commerce and ticketing process. It is a complete joke. Thank you. pic.twitter.com/1Noq3ubFKR

— Phil Gordon (@PhilNoLimits) October 16, 2019
Ryder Cup organizers issued an apology, but did not comment on why so many issues arose during the ticket selection process.
"Due to unprecedented demand for 2020 #RyderCup tickets, which quickly sold out today, some may have experienced challenges during the Random Selection Process," the PGA of America said in a message on social media. "We appreciate everyone's enthusiasm & excitement for the #RyderCup & apologize for any inconvenience."
Issues with purchasing tickets via a virtual queue is nothing new; over the past month, fans experienced difficulties securing tickets to Taylor Swift's Lover Fest's and Billie Eilish's Where Do We Go? Tour. During Swift's presale ticket sale, fans who signed up via Ticketmaster's Verified Fan program were left in the dust after their spot in line never moved and the website faced technical difficulties, calling the process a "disaster." Similarly, during Eilish's presale, fans were locked out of the queue, received error messages about the presale being delayed, or were "waitlisted" after not receiving a code.
Last Updated on October 18, 2019 by Olivia Perreault