Updated 1/16: Ticketmaster issued a statement on Pearl Jam's decision to use SafeTix. "Pearl Jam has a long-standing commitment to protecting and advocating for...

Updated 1/16: Ticketmaster issued a statement on Pearl Jam's decision to use SafeTix.
"Pearl Jam has a long-standing commitment to protecting and advocating for their fans, and keeping ticket prices fair is central to that promise. To ensure tickets are not offered to fans above face value, the band decided that all tickets for their tour would not be transferable to avoid resale at inflated prices. Non-transferability is being extensively communicated to fans throughout the announcement and sales process.  Recognizing that some fans may be unable to attend due to unforeseen circumstances, the band also requested that Ticketmaster develop a first-of-its-kind, Fan-to-Fan Face Value Ticket Exchange, where fans can sell their tickets at face value (including fees from original purchase) to other fans. The Exchange is free for both buyers and sellers to use without any additional fees. To eliminate consumer confusion, Ticketmaster has also notified major secondary marketplaces and resellers that tickets for this tour are not available for resale."
—
Pearl Jam announced a tour earlier this week to support their first record in seven years, Gigaton. However, this time around, the band has put aside their shaky past with Ticketmaster to team up and battle the secondary market.
Back in the '90s, the rock group took a stand against the ticketing giant and fought to end their monopoly in the ticket market across the country. They rebelled against Ticketmaster's massive surcharges and began boycotting venues that used the ticketing service as their ticket vendor. The band even spoke before the U.S. Congress, arguing that they had tried to keep ticket prices below $20, but Ticketmaster added high service fees. While the pair were known enemies, it seems that the feud has faded over time.
Now, to some fans' surprise, Pearl Jam is offering tickets to their upcoming tour via Ticketmaster's encrypted ticketing technology SafeTix. The group shared a video announcing the news this week.
"To give fans the best chance to buy tickets at face value for this tour, Pearl Jam has decided that tickets will be mobile only and strictly non-transferable," a statement from the group read. "Ticket purchasers will be required to enter the venue with their guests. Ticketmaster SafeTix mobile tickets will be issued for all tickets for all shows and requires a smartphone to display."
SafeTix, the controversial technology which was introduced by Ticketmaster last year, automatically refreshes every few seconds to offer a unique barcode. This means that tickets cannot be screenshotted or printed.
"No other tickets will be accepted for entry," Pearl Jam added.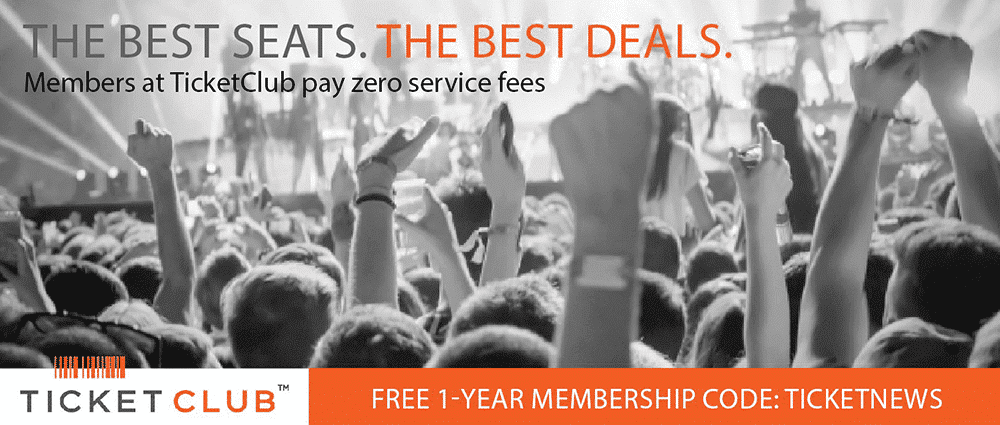 Fans must sign up through Ticketmaster's Verified Fan program to gain access to the presale on January 23, followed by a general onsale on January 24. Those who are unable to attend the show after purchasing tickets will be able to sell their ticket through Ticketmaster's Fan-To-Fan Exchange, which will launch on February 18. Fans can resell their tickets for the price they paid, including fees, and no fees will be charged to exchange users for buying or selling tickets on the exchange.
By using SafeTix, Pearl Jam is completely eliminating the secondary market. We've seen other artists use this tactic – like Taylor Swift and Harry Styles – and it hasn't ended well. This past September, hundreds of fans were locked outside of the first Black Keys show in five years at The Wiltern in Los Angeles. Fans who tried to enter the show with tickets from StubHub were left outside the venue's doors after being told their tickets were not valid, since promoters had shifted to using only Ticketmaster's SafeTix system. The tickets were reportedly non-transferable, however, there was no evidence of  Ticketmaster's claimed disclosure that tickets could not be transferred.
This wasn't the only time SafeTix made headlines for negative experiences among users; fans at Penn State University complained about issues getting into games and NFL stadiums saw massive entry delays when the system was first introduced this past fall. Nonetheless, Ticketmaster stands by its argument that the system is important to combat counterfeit tickets, noting that "venue personnel are trained to recognize and scan only SafeTix enabled tickets, which ensures that only authentic and active SafeTix accounts will be admitted to the venue."
It is unclear whether or not Ticketmaster will employ dynamic pricing on the secondary market, or whether fans will be able to sell tickets they can't use at below face value on the resale system being introduced. TicketNews reached out to Ticketmaster for clarification.
Last Updated on January 16, 2020 by Olivia Perreault