Pearl Jam just announced a tour in support of new music, as well as its partnership with ticketing giant Ticketmaster to sell seats through...

Pearl Jam just announced a tour in support of new music, as well as its partnership with ticketing giant Ticketmaster to sell seats through their SafeTix encrypted platform. However, when tickets went on sale, fans were furious with the band's ticket lottery.
Fans who are a part of the band's fanclub – dubbed 10 Club – had the chance to request tickets through January 15, prioritizing which shows they'd like to attend. On January 19, club members would receive a confirmation regarding their tickets. However, many fans were unaware that their 10 Club email needed to match their Ticketmaster email while registering. Although an announcement noted that both names needed to match, some fans ended up getting tickets despite using different emails, while others couldn't score tickets at all.
In-between the mess, Ticketmaster issued a statement, writing that some 10 Club members should disregard an email telling them that they did not receive tickets.
ATTN @PearlJam Ten Club Members: if you received a ticket confirmation for @Enterprise_Cnt in St. Louis earlier today, please disregard the "unable to fulfill" email that was sent in error this evening. You are still confirmed for tickets and will receive them the week of Jan 27.

— Ticketmaster (@Ticketmaster) January 19, 2020
Some said that they hadn't received an email if they won the lottery or not at all, questioning the lottery process entirely.
On Pearl Jam's 10 Club discussion page, fans are blaming both the band's fanclub and Ticketmaster for the mess. While many said that the information was easy to follow and there was "widespread user error," others are calling out Ticketmaster, noting that there had been direct software issues due to high demand.
One fan, who has been a 10 Club member for six years, posted they they placed an order correctly, but was not confirmed for their #2 priority show, although other people were confirmed for their 5th and 8th priority.
"Many people who requested both LA and Oakland shows as their #1 and #2 priority had the exact same issue I did," user DoDaFoo said. "We are not lying. TM (or more specifically Tickets Today) messed up the process for some shows. It's obvious."
Those who participated in the lottery also took to Twitter to express their frustration: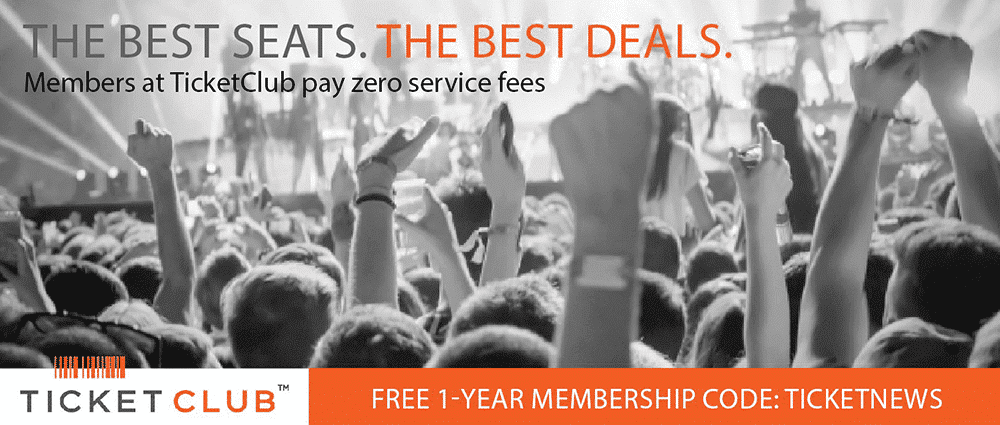 I'm not sure this @PearlJam 10 Club lottery worked very well. Tons of people got multiple shows, others completely shut out. I only put in for one show. Didn't get it. Now to try to find tickets…

— Brandi M (@wpgjetsfan123) January 19, 2020
Pretty shitty considering I've been in the 10 Club since the 90s and I couldn't get tickets for the tour. So much for the great new system we've got.

— Jared Delaney (@blackcrowe1027) January 19, 2020
@PearlJam remind me why I pay for 10 club and the supposed 99% chance I'd have to get tickets? Bc you said chances were 99% I didn't bother with verified fan. Cant help but feel scammed.

— Dan L (@KnicksFanBlog) January 19, 2020

Not too fucking great to be in 10 Club 20 fucking years and be denied tickets to ANY ducking show.

— Paul Morgan (@morgjam) January 19, 2020
15 years as a 10 Club members, 20 concerts but not getting tickets pre-sale. #ticketmaster #PearlJam #dancewithdevil

— delayingok (@delayingok1) January 20, 2020
Horrible. My wife and I got ZERO tickets through 10 Club. No tickets, no xmas vinyl, no mag. Why do I keep doing this?

— Les Wilkinson (@LesWilkinson1) January 19, 2020
Not great @PearlJam. After 10 years in the ten club and never missing a tour/ten club tickets, you make the switch to @Ticketmaster ticketing and I'm told I didn't get tickets…hmmmm, wonder if it's a coincidence. Disaster. Can't wait to see the fallout from this. https://t.co/FnhG3h1HEs

— Jonathan Romeo (@jromeo80) January 18, 2020
Pearl Jam recently revealed that they had put aside their shaky past with Ticketmaster to team up and battle the secondary market during their forthcoming tour.
"To give fans the best chance to buy tickets at face value for this tour, Pearl Jam has decided that tickets will be mobile only and strictly non-transferable," a statement from the group read. "Ticket purchasers will be required to enter the venue with their guests. Ticketmaster SafeTix mobile tickets will be issued for all tickets for all shows and requires a smartphone to display."
This took many fans by surprise, since the group took a stand against the ticketing giant and fought to end their monopoly in the ticket market and across the country back in the '90s. The band even spoke before the U.S. Congress at the time, arguing that Ticketmaster kept adding high service feeds to their tickets. Now, it seems that their feud has died down, since the band noted that "no other tickets will be accepted for entry."
While the fan club had the first shot at scoring tickets, seats will still be up-for-grabs this week. Fans who signed up through Ticketmaster's Verified Fan program will have the chance to access presale tickets on January 23, followed by a general onsale January 24. Those who bought tickets but are unable to attend a show must sell their tickets through Ticketmaster's Fan-to-Fan exchange, which will launch on February 18.
Last Updated on January 21, 2020 by Olivia Perreault