Garth Brooks, the country star who has been selling out venues and making millions of dollars for a generation, has come out in support...
Garth Brooks, the country star who has been selling out venues and making millions of dollars for a generation, has come out in support of Live Nation Entertainment and Ticketmaster in the wake of last week's blistering antitrust hearing at the U.S. Senate. The singer defended the company against the seemingly unanimous judgement by those involved in the hearing that its business practices are designed to box out competition in support of its vertical integration, instead blaming ticket "scalpers" for the woes that consumers face.
Brooks let his thoughts be known in an open letter to Congress that was attached to testimony from Live Nation as a part of the hearing. It supports the theory pushed by President and CFO Joe Berchtold, who pinned blame for the industry woes on "bots" and ticket resale rather than it being "too big to care," as FTC Chair Lina Khan put it while speaking on a panel in the wake of the Taylor Swift mess that landed Berchtold in front of the Senate Judiciary Committee last week.
"As you work with a company, that company becomes individual people," Brooks wrote. "What I witnessed was a true concern and care for ticket buyers as each on-sale was enacted."

"Any program will shut down or freeze if too much demand is put on the system," he continued later in the letter. "We learned this a few times. And when it happens, there are some things that are not in your control. But how you respond to anything is always in your control. Ticketmaster has responded in an appropriate way for all of our situations."
Also weighing in is Garth Brooks in another letter attached to @LiveNation testimony pic.twitter.com/5vpwfaTBq0

— davidshepardson (@davidshepardson) January 23, 2023
Ticket prices were specifically referenced by Brooks in his letter – which is interesting given his subsequent call to make open-market consumer ticket resale against the law. High ticket prices, he explained, are always going to be an issue at residencies and smaller venues, because of the smaller ability to spread the price demanded by the artist (and subsequent percentages going to their management, and the ticketing vendor) out across the number of seats sold at a larger venue.
Brooks has traditionally taken advantage of his clout and audience size to combat the potential for tickets being resold for far above the price he charges by reserving multiple dates at venues he plays, then announcing additional shows if the first one sells out. This methodology is not unlike the standard artist practice of "holding back" large percentages of the available tickets at a particular show, only to make more tickets available as the first batches sell out, but at a larger scale. But he himself has gone the way of other well-established artists like Billy Joel, Adele, and Bruce Springsteen in embracing the practice of effectively scalping their own tickets using "platinum" and "dynamic" ticket pricing schemes.
"The thing I hate about [dynamic pricing] the hardest it's on is the fan, the one who allows you to live your dream," he told the Star Telegram when asked about Bruce Springsteen's controversial use of the dynamic pricing systems to surge prices for his 2023 tour dates to absurd levels when they went on sale earlier this year. "But if you go play Vegas, you do a residency, you're going to do dynamic pricing. It's going to be tough, so residencies are hard, but they always are because of the limited amount of seating anyway."
Brooks, who has come out in public statements as being against price surging "dynamic" systems, and once more blames "scalpers" for their usage in his letter to congress, is using dynamic and platinum pricing on shows for his lengthy Las Vegas residency dates this year and next. He also used the "verified fan" system to sell tickets on the tour, indicating that he is all-in on Live Nation's entire suite of products that regularly draw major complaints from consumers and fans.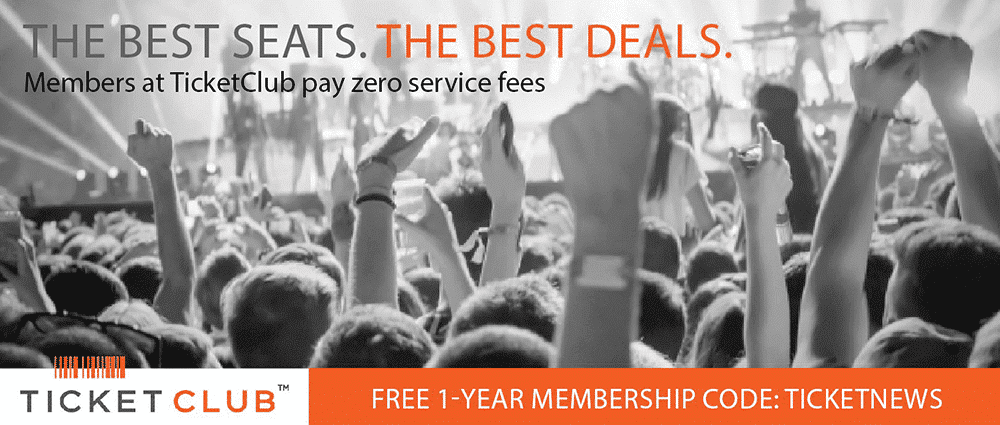 All of these factors are thrown into stark contrast by the statements at the Senate hearing by the singer/songwriter Clyde Lawrence, who provided testimony regarding how much Live Nation and Ticketmaster's market power harms artists performing shows.
The simple explanation for the difference in viewpoint between a smaller (but already successful, it should be noted) artist like Lawrence and a super-duper-mega-star like Garth Brooks? Perhaps there is a difference in how the entertainment giant treats artists with massive leverage and bargaining power like Brooks, or Springsteen, or Adele, or Taylor Swift. In his letter, Brooks specifically mentioned wanting to play a stadium show at AT&T in Arlington – a building that is under contract with SeatGeek – but demanding that it be Ticketmaster handling the business. His clout is such that he was apparently able to make that happen.
Pearl Jam is possibly the best illustration of this point. Early in their career, the Seattle outfit tried to challenge Ticketmaster's dominant market position, landing in front of Congress itself to speak truth to power regarding the company and the near-impossibility even then (in the mid-1990s – more than a decade before Live Nation and Ticketmaster combined, creating the massive company now facing antitrust scrutiny) of touring without using them. Fast forward more than 20 years and the band remains an institution. And it is in full embrace, just like Brooks and the other superstars, with the company's market hegemony. On its most recent tours, it has used restrictive ticketing technology and "verified fan" registration requirements to let Ticketmaster/Live Nation select its audience for it, and restrict their right to freely move tickets they've purchased for the concerts, with the exception of shows in New York, which have legal restrictions on such activity.
For artists, it seems like the Ticketmaster/Live Nation relationship is a fairly binary one – you are forced to deal with them and their fees, policies, and issues until you are big enough to dictate terms. Once you reach that kind of size, you might still want to deal with them, but only because now you can take their market power and use it to your advantage in ways that the overwhelming majority of artists will never be able to.
Want to join Garth Brooks and get your thoughts on Ticketmaster/Live Nation entered into the official record? Here's how to contact a Senator with the power to do so.
Below are links to Garth Brooks tour dates and ticket purchase options for those who are looking to attend his residency shows that happened across this story.
Ticket Links
Garth Brooks tickets at MEGASeats – 10% off use code TICKETNEWS
Garth Brooks tickets at ScoreBig
Garth Brooks tickets at SeatGeek
Garth Brooks tickets at StubHub
Garth Brooks tickets at TicketClub | Free membership use code TICKETNEWS
Garth Brooks tickets at Vivid Seats
Garth Brooks Tour Dates
April 27 – Austin, TX | ACL Live at The Moody Theater
May 18 – Las Vegas, NV | The Colosseum
May 20 – Las Vegas, NV | The Colosseum
May 21 – Las Vegas, NV | The Colosseum
May 25 – Las Vegas, NV | The Colosseum
May 27 – Las Vegas, NV | The Colosseum
May 28 – Las Vegas, NV | The Colosseum
June 1 – Las Vegas, NV | The Colosseum
June 3 – Las Vegas, NV | The Colosseum
June 4 – Las Vegas, NV | The Colosseum
July 6 – Las Vegas, NV | The Colosseum
July 8 – Las Vegas, NV | The Colosseum
July 9 – Las Vegas, NV | The Colosseum
July 13 – Las Vegas, NV | The Colosseum
July 15 – Las Vegas, NV | The Colosseum
July 16 – Las Vegas, NV | The Colosseum
July 20 – Las Vegas, NV | The Colosseum
July 22 – Las Vegas, NV | The Colosseum
July 23 – Las Vegas, NV | The Colosseum
November 29 – Las Vegas, NV | The Colosseum
December 1 – Las Vegas, NV | The Colosseum
December 2 – Las Vegas, NV | The Colosseum
December 6 – Las Vegas, NV | The Colosseum
December 8 – Las Vegas, NV | The Colosseum
December 9 – Las Vegas, NV | The Colosseum
December 13 – Las Vegas, NV | The Colosseum
December 15 – Las Vegas, NV | The Colosseum
December 16 – Las Vegas, NV | The Colosseum
2024
Colosseum Residency Dates to be announced
Last Updated on January 30, 2023 by Dave Clark