Zach Bryan has made no bones about his feelings about the largest ticketing agency on the planet, titling his surprise live album release "All...
Zach Bryan has made no bones about his feelings about the largest ticketing agency on the planet, titling his surprise live album release "All My Homies Hate Ticketmaster." The country performer recorded the album live at Colorado's Red Rocks, which happens to be managed and ticketed by Live Nation/Ticketmaster rivals AEG/AXS.
In addition to the direct shot taken at the much-hated companies in the album title itself, Bryan has pledged to keep ticket prices low for any headlining performances he makes in 2023, an effort to literally put his money where his mouth is regarding fair ticket prices vs. the increased pressure on artists to use "dynamic" ticket pricing to surge costs to the moon.
"I have met kids at my shows who paid upwards of four-hundred bucks to be there and I'm done with it," he says. "I've decided to play a limited number of headline shows next year to which I've done all I can to make prices as cheap as possible and to prove to people tickets don't have to cost $450 to see a good and honest show."
Reaction to his stand has been largely positive – Ticketmaster and its parent have been in the crosshairs of consumers and legislators alike more than ever of late, riding a wave of negative headlines for dynamic ticket pricing outrage on tours including Bruce Springsteen, Blink 182, and Adele in Las Vegas – not to mention the debacle that was the Taylor Swift Eras Tour meltdown in November.
Earlier this month, House Commerce Subcommittee demanded answers from Live Nation Entertainment and Ticketmaster regarding concerns about "potentially unfair or deceptive practices" in ticketing, joining colleagues in the Senate who previously indicated plans for hearings on the entertainment giant and its role in the industry, which the FTC chair recently indicated made them "too big to care." Recent statements from lawmakers indicate that legislation is already being drafted to address their overwhelming market power, though nothing official has emerged.
While Ticketmaster and Live Nation have consistently attempted to deflect blame for soaring consumer ticket prices on ticket resale or "bots" grabbing all of the tickets, Bryan argued that the "monopolies" are "stealing money from working class people" with these pricing tactics, which often rely on deceiving consumers regarding the true amount of tickets available at any given time.
"I believe working class people should still be able to afford tickets to shows," Bryan says. "I am so tired of people saying things can't be done about this massive issue while huge monopolies sit there stealing money from working class people. Also, to any songwriter trying to make 'relatable music for the working class man or woman' should pride themself (sic) on fighting for the people who listen to the words they're singing."
He announced his promise for cheap prices to concerts not without mentioning about his future performances at some 2023 festivals that were planned beforehand. "To clarify, I am playing a few festivals which I have no control over," he added.
Events where Zach Bryan will perform in 2023 include Two Step Inn Festival on April 15, Railbird Festival on June 3, Summerfest on July 7, Windy City Smokeout on July 13-16, Under The Big Sky Festival on July 14-16, Rock The South on July 20-22, Hinterland Music Festival on August 5.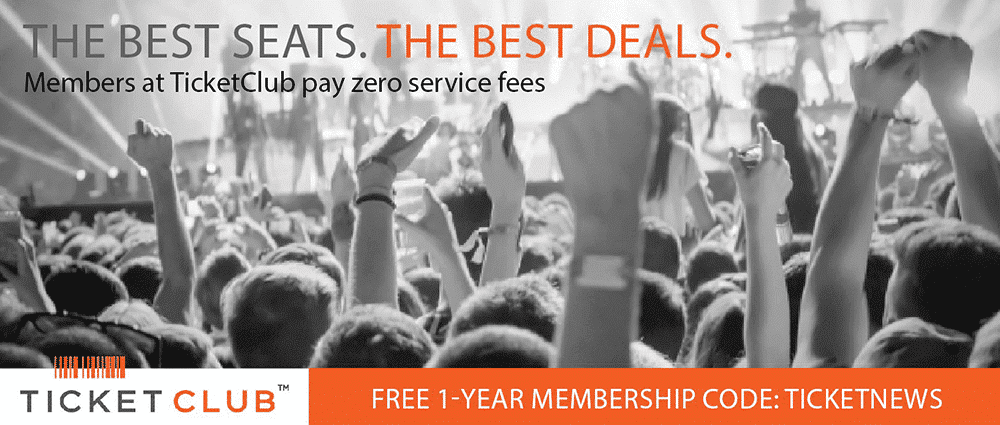 To mount a tour by himself and avoid Ticketmaster entirely may be a tall order, an issue that Pearl Jam famously ran into during their own crusade against Ticketmaster in the 1990s. Seeing as Ticketmaster and its parent ticket and promote events at a huge percentage of the arenas and stadiums across North America – with exclusive contracts to do so – booking a tour without using their services may be near impossible, per Rolling Stone.
Zach Bryan Ticket Links
Tickets at MEGASeats | No Service Charge/Free Shipping – 10% Off Using Code TICKETNEWS
Tickets at Event Tickets Center
Tickets at ScoreBig
Tickets at StubHub
Tickets at Ticket Club | Free Membership Offer
Tickets at TicketNetwork
Tickets at TickPick
Tickets at TicketSmarter
Zach Bryan Tour Dates
April 15 – Two Step Inn Festival, GEORGETOWN, TX
June 3 – Railbird Festival, LEXINGTON, KY
July 7 – Summerfest, MILWAUKEE, WI
July 13-16 – Windy City Smokeout, CHICAGO, IL
July 14-16  – Under The Big Sky Festival, WHITEFISH, MT
July 20-22 – Rock The South, CULLMAN, AL
August 5 – Hinterland Music Festival, ST. CHARLES, IA
Last Updated on January 6, 2023 by Dave Clark