Taylor Swift fans can relax – there appear to be plenty of held-back tickets just waiting to be released for upcoming stops on The...

Taylor Swift fans can relax – there appear to be plenty of held-back tickets just waiting to be released for upcoming stops on The Eras Tour, despite the hysterical mess that took place in November when they went on sale. Ticketmaster announced the release of a new batch of tickets for several shows on Friday of last week, while promising that opportunities for more tickets would be coming.
"Invitations to request to purchase tickets for the Taylor Swift | The Eras Tour shows in Glendale, AZ, Las Vegas, NV, and Arlington, TX were sent," Ticketmaster tweeted on February 10. "Opportunities will be made available periodically over the coming weeks for other shows. Any fans receiving those opportunities will be notified via email," it continued.
The notification was the second known release of tickets that had been held back from initial sale by Swift and her promoters, who used Ticketmaster's Verified Fan system to get a target list of those interested in attending shows at the massive stadium run across North America this summer. The first tranche had been released almost exactly a month prior, meaning that it's possible there is a set schedule for when blocks of tickets are going to be released. The three shows with newly-released tickets are the first three cities on the tour, which are scheduled across seven dates (two each at State Farm Stadium and Allegiant Stadium and three at AT&T Stadium) between March 17 and April 2.
While the presale period for Swift's tour was a disaster for Ticketmaster, it has been assumed that a huge number of tickets were kept back for later sale by event organizers, in order to prop up prices by creating the illusion of scarcity despite the tour hitting NFL stadiums across multiple dates in most markets. The Wall Street Journal estimated that a minimum of six percent of every show remained unsold for the tour, and that is without even accounting for any tickets held back for later sale by Swift, Messina Touring, its parent AEG, or venues. Most large-scale shows have historically had a far higher number of held-back tickets.
A government audit released in Hawaii showed that over half of available tickets – in some instances as much as 93 percent – were held back from consumers, while "bots" played no meaningful role. Former New York Attorney General Eric Schneiderman's office published a comprehensive study on ticketing that came to similar conclusions – holdbacks are an enormous factor in consumer ticketing issues, and are directly responsible for consumers often believing events are sold out, or close to sold out, when they are far from it – triggering fans to purchase tickets at inflated prices.
"Holdbacks are one of the dirtiest secrets in the industry," wrote New York state Sen. James Skoufis in an opinion piece published shortly after the presale. "It's likely that at each of Taylor Swift's 52 upcoming concerts, thousands of tickets will be "held back" and never released to the general public… According to a report compiled by the New York Attorney General's Office, over 50% of tickets to top shows between 2012-2015 were not reserved for the general public. Holdbacks should be banned or severely limited."
While the lack of transparency for ticket availability makes it impossible to know how many tickets were held back from sale for Swift's tour, it is known that on the singer's last stadium run, many shows saw enormous numbers of tickets sold at a discount in the last minute or even given away for free to avoid half-empty stadiums, despite the shows having been indicated as subject to "overwhelming demand" during the sales period.
It seems very likely based off of that history that many tickets remain unsold for Swift shows, with the main question being whether or not "slow ticketing" will actually work this time, or if we'll see another seat-filling bonanza of cut-rate tickets in coming months. Bruce Springsteen's show in Tulsa, for example, appears to have a glut of available tickets for sale, with consumers who waited out the outrageous dynamic ticket pricing scheme able to score tickets for pennies on the dollar now, at least on ticket platforms not owned by Live Nation.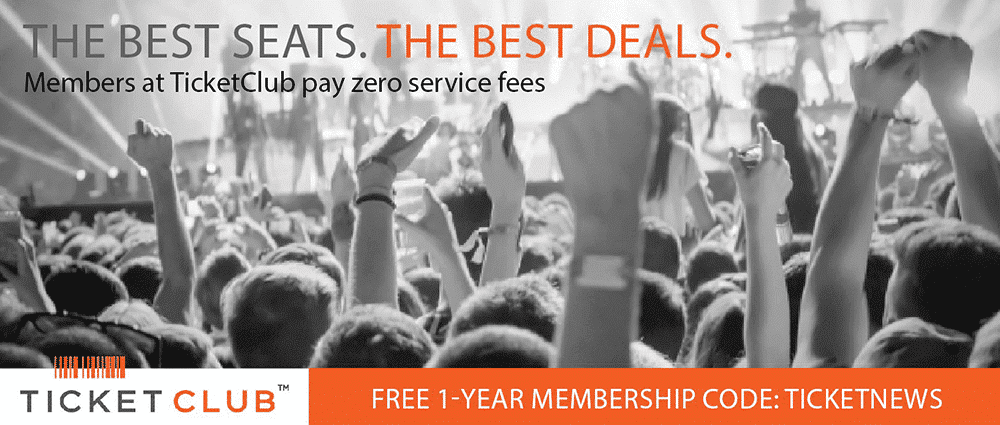 Taylor Swift Ticket Links
Taylor Swift tickets at MEGASeats.com | 10% Off Using Code TICKETNEWS
Taylor Swift tickets at Scorebig
Taylor Swift tickets at SeatGeek
Taylor Swift tickets at StubHub
Taylor Swift tickets at Ticket Club | Free Membership Offer use code TICKETNEWS
Taylor Swift tickets at Vivid Seats
Taylor Swift The Eras Tour Dates
Friday, March 17 – Glendale, AZ | State Farm Stadium !&
Saturday, March 18 – Glendale, AZ | State Farm Stadium !&
Friday, March 24 – Las Vegas, NV | Allegiant Stadium %&
Saturday, March 25 – Las Vegas, NV | Allegiant Stadium %&
Friday, March 31 – Arlington, TX | AT&T Stadium %+
Saturday, April 1 – Arlington, TX | AT&T Stadium %+
Sunday, April 2 – Arlington, TX | AT&T Stadium %+
Thursday, April 13 – Tampa, FL | Raymond James Stadium %+
Friday, April 14 – Tampa, FL | Raymond James Stadium %+
Saturday, April 15 – Tampa, FL | Raymond James Stadium %+
Friday, April 21 – Houston, TX | NRG Stadium %+
Saturday, April 22 – Houston, TX | NRG Stadium %+
Sunday, April 23 – Houston, TX | NRG Stadium %+
Friday, April 28 – Atlanta, GA | Mercedes-Benz Stadium %+
Saturday, April 29 – Atlanta, GA | Mercedes-Benz Stadium %+
Sunday, April 30 – Atlanta, GA | Mercedes-Benz Stadium %+
Friday, May 5 – Nashville, TN | Nissan Stadium $&
Saturday, May 6 – Nashville, TN | Nissan Stadium $&
Sunday, May 7 – Nashville, TN | Nissan Stadium $&
Friday, May 12 – Philadelphia, PA | Lincoln Financial Field $&
Saturday, May 13 – Philadelphia, PA | Lincoln Financial Field $&
Sunday, May 14 – Philadelphia, PA | Lincoln Financial Field $&
Friday, May 19 – Foxborough, MA | Gillette Stadium $&
Saturday, May 20 – Foxborough, MA | Gillette Stadium $&
Sunday, May 21 – Foxborough, MA | Gillette Stadium $&
Friday, May 26 – E. Rutherford, NJ | MetLife Stadium $&
Saturday, May 27 – E. Rutherford, NJ | MetLife Stadium $+
Sunday, May 28 – E. Rutherford, NJ | MetLife Stadium $+
Friday, June 2 – Chicago, IL | Soldier Field #?
Saturday, June 3 – Chicago, IL | Soldier Field #?
Sunday, June 4 – Chicago, IL | Soldier Field #?
Friday, June 9 – Detroit, MI | Ford Field #?
Saturday, June 10 – Detroit, MI | Ford Field #?
Friday, June 16 – Pittsburgh, PA | Acrisure Stadium #?
Saturday, June 17 – Pittsburgh, PA | Acrisure Stadium #?
Friday, June 23 – Minneapolis, MN | U.S. Bank Stadium #?
Saturday, June 24 – Minneapolis, MN | U.S. Bank Stadium #?
Friday, June 30 – Cincinnati, OH | Paycor Stadium ^+
Saturday, July 1 – Cincinnati, OH | Paycor Stadium ^+
Friday, July 7 – Kansas City, MO | Arrowhead Stadium ^+
Saturday, July 8 – Kansas City, MO | Arrowhead Stadium ^+
Friday, July 14 – Denver, CO | Empower Field at Mile High ^+
Saturday, July 15 – Denver, CO | Empower Field at Mile High ^+
Saturday, July 22 – Seattle, WA | Lumen Field *+
Sunday, July 23 – Seattle, WA | Lumen Field *+
Friday, July 28 – Santa Clara, CA | Levi's Stadium *+
Saturday, July 29 – Santa Clara, CA | Levi's Stadium *+
Thursday, August 3 – Inglewood, CA | SoFi Stadium *?
Friday, August 04 – Inglewood, CA | SoFi Stadium *?
Saturday, August 5 – Inglewood, CA | SoFi Stadium *&
Tuesday, August 8 – Inglewood, CA | SoFi Stadium *&
Wednesday, August 9 – Inglewood, CA | SoFi Stadium *&
Last Updated on February 17, 2023 by Dave Clark