Following the messy presale for Taylor Swift's Eras Tour dates last year, Live Nation Entertainment and Ticketmaster have been specifically warned about their next...

Following the messy presale for Taylor Swift's Eras Tour dates last year, Live Nation Entertainment and Ticketmaster have been specifically warned about their next high-profile tour sale – but it looks like things are going poorly once again. Rather than a scene of melting down servers due to peak demand as consumers saw during the November Taylor Swift debacle, it looks like aggressive ticket surge pricing tactics are causing cratering demand for Beyonce's Renaissance World Tour dates, and fans aren't happy.
As TicketNews outlined in February, surge pricing was rampant during the "verified fan" sales periods for Renaissance tour dates, (accompanied by the regular chorus of fan complaints). Many likely still purchased at inflated prices, given that they were warned that registration for the ticket sales process saw more than eight times the number of registrations as there were tickets available. But it looks like that demand was vastly overstated, at least in some markets.
Screenshots posted to social media by @UnderFaceValue showed massive numbers of tickets available for shows to both Louisville and Nashville performances on the tour, which were verified to be accurate for the available seats as of Thursday afternoon.
Ticket sales for Beyonce in Louisville, KY off to a very slow start.#CantGiveThemAway pic.twitter.com/gjHJE8gM9w

— Under Face Value (@UnderFaceValue) February 28, 2023
Not every show appears to be quite that poor in sales, but a large number do show high levels of availability for both "standard" and "official platinum" seats from the box office. Fans, it seems, are once again being misled about ticket availability during the initial sales process, likely an effort to prop up pricing while fans fear they won't have a shot of attending the concert. Such tactics are clearly beginning to wear thin on consumers, who are getting more and more vocal about their anger of how the ticketing system works.
"Are you willing to give up a car payment, or maybe even a month's rent, to experience your favorite artist live in concert?" asks the writer of The Inquirer on a story that covers the students' opinions about ticket costs. Alison Mendoza, 19, said she went to see The Weeknd live for The After Hours Tour last August, when the performer's tickets were going for around $3,000 or more. The rising cost and competitive waiting process has been especially challenging for people without either the time or the money to spend chasing down affordable tickets, she added.
The story published on YR Media points out to the impossibility of getting concert tickets, particularly to big name artists go on tour, unless the fans are able to pay hundreds to thousands of dollars. "Ticketmaster has taken almost complete monopoly over the ticket selling industry, and it's not very accessible. Tickets that were expensive to begin with are sold out within seconds, and then resold on the website for outrageous prices," the story continues. "On top of that, presales are often at 10 a.m., which makes it difficult for people who work or go to school during those hours."
Another experience told by a writer who tried to get tickets to Blink 182 concert in Belfast, UK, on Gigwise, compared the cost of live music within Ticketmaster's dynamic pricing system with Uber's surge pricing which increases ticket prices based on demand when you're trying to get home from a night out. "Ticketmaster themselves claim that these high prices discourage scalpers and touts, meaning that more money goes to them and the artist. But in this war against touts, fans are getting caught in the crossfire," the article defends. "Instead of buying overpriced tickets from resale sites, they're buying overpriced tickets from the source. And with that, the live music industry becomes less and less accessible."
According to the Live Nation's report, earnings are high all across the board for the company, with sponsorship alone reaching $1 billion in revenue over the year. Surging ticket prices, however, are also continuing to be a major driver for the company's fat bottom line. It reports that the volume of tickets sold is up by 28 percent compared to 2019 – but gross ticket value is up by nearly double that – 50 percent, totalling $28 billion across 38 countries. That translated to ticketing revenue of $2.2 billion, up 45% compared with 2019.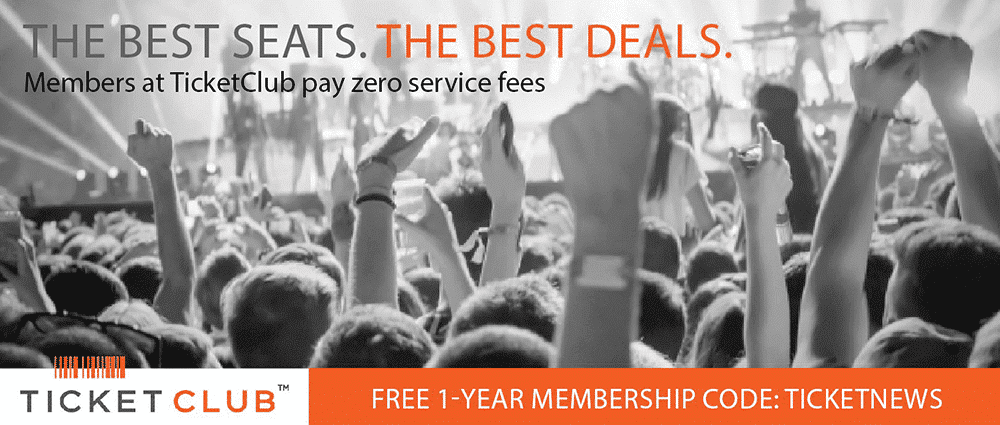 Whenever this subject is opened up, the structure of Ticketmaster and Live Nation is being questioned on the grounds that it has established a monopoly in the industry although the merger was approved in 2010 under the condition of a consent decree which was violated by the company who then agreed to a number of provisions such as not threatening to withhold concerts from a venue, appointing an antitrust compliance officer, and paying a $1 million penalty per violation.
The Break Up Ticketmaster Coalition, a diverse group of artists, fans, consumer and policy advocates, released the following statement after Live Nation-Ticketmaster reported more than $732 million in income 2022.
"Despite what the analysts say, there is only one reason for Live Nation-Ticketmaster's record profits: monopoly power run amuck," the Break Up Ticketmaster Coalition said. "Thanks to a merger in 2010, Live Nation-Ticketmaster has built an empire off of scamming consumers with bogus service fees, squeezing artists out of their hard-earned revenue, gatekeeping independent venue owners from the market if they don't agree to Live Nation's terms, and other restrictive practices."
"To build a vibrant, competitive live events market, the Department of Justice should listen to the thousands of fans, artists, independent venue owners, promoters, advocates, and bipartisan members of Congress that are urging the agency to break them up," the statement concluded.
The company's monopoly over the industry is also associated with its indifference to the customer satisfaction.
"In the same way that people get frustrated with airlines—like, they don't have a customer service line, because they are not afraid of losing people—Ticketmaster, it's the same case," Krista Brown, a policy analyst at the American Economic Liberties Project, which is leading a campaign to break up Ticketmaster, says in a statement provided to The Ringer. According to Brown, Ticketmaster doesn't have to worry about keeping people happy." She cited the company's embrace of the previously taboo secondary market, the control of a baffling number of venues, and ballooning service fees as having led to "a near-extortion ring."
The first thing that springs to mind regarding "customer frustration" about concert tickets is the one fans went through in February when they tried to purchase tickets to Bruce Springsteen's second set of North American tour. The "Boss" appeared to have once again chosen to use Ticketmaster's "dynamic" surge ticket pricing scheme for these shows, in connection with the Verified Fan registration system that gave tour organizers extensive user data regarding potential demand to fuel the pricing systems.
"I was so excited at the prospect of seeing @springsteen in concert again," read one tweet from a fan shopping for tickets. "Signed up for my verified fan status. Got my invitation. Logged in to buy tickets. They START around $500 each, in the nosebleeds, and go above $2K. These aren't scalped prices. I just can't justify it."
In November 2022, Taylor Swift's Eras Tour reportedly saw unprecedented demand when it went on sale, with millions clogging Ticketmaster's systems when tickets became available – both those with "verified" codes for access, and others who were trying anyways after the demand registration and surge-pricing engine did not deem them worthy for a code. Fans experienced massive waits, glitches, and delays as the system failed repeatedly amid the surged traffic. Then, Ticketmaster and Live Nation opted to cancel the general ticket sale entirely.
It led more than two dozen fans to file lawsuits against Ticketmaster in December, alleging that the ticketing giant and Live Nation Entertainment subsidiary engaged in fraud, price fixing, antitrust violations, and even "intentional deception."
Similar to Springsteen's tour, Adele fans were upset about the aggressive ticket pricing for her shows, which had a tiny fraction of the available tickets priced at $100 for the most remote sections of the venue, with everything else priced well into the $1-5,000 range from the box office using "platinum" dynamic surge ticket pricing systems from Ticketmaster. The same happened when the shows were rescheduled in the summer of 2022.
While fans' reactions about dynamic pricing effects on concert tickets go with similar instances, it is also argued how the existing pricing system, along with the inflation, disturbs the balance in live music industry in a story on Vice. "Big corporations like Ticketmaster upcharging concert prices (…) along with the closure of small venues, don't just affect the consumer," it asserts. "They also stand to create an entire ecosystem that only benefits top-selling artists while driving a wedge between these musicians and the fans who support them." It is another topic that deserves to be delved into.
It seems like Beyonce's tour may be very similar to the Taylor Swift Reputation tour in how the ticketing situation works for the artist's fans. They were herded through a verification process, told that demand was outlandishly high, additional shows were added, and in reality there are major chunks of the building left to sell. Will we see another scramble of free tickets given out to keep the artist from performing to a half-empty building?
Ticket Links
Beyonce tickets at MEGASeats | 10% off use code TICKETNEWS
Beyonce tickets at ScoreBig
Beyonce tickets at SeatGeek
Beyonce tickets at StubHub
Beyonce tickets at Ticket Club | Free membership use code TICKETNEWS
Beyonce tickets at Ticketmaster UK
Beyonce tickets at Vivid Seats
Beyonce Renaissance World Tour 2023 Dates
Europe/EU Dates
May 10 – Stockholm, SE | Friends Arena
May 14 – Brussels, BE | King Baudouin Stadium
May 17 – Cardiff, UK | Principality Stadium
May 20 – Edinburgh, UK | BT Murrayfield Stadium
May 23 – Sunderland, UK | Stadium of Light
May 26 – Paris, FR | Stade de France
May 29 – London, UK | Tottenham Hotspur Stadium
May 30 – London, UK | Tottenham Hotspur Stadium
June 8 – Barcelona, SP | Olympic Stadium
June 11 – Marseille, FR | Orange Velodrome
June 15 – Cologne, DE | Rheinenergiestadion
June 17 – Amsterdam, NL | Johan Crujff Arena
June 21 – Hamburg, DE | Voksparkstadion
June 24 – Frankfurt, DE | Deutsche Bank Park
June 27 – Warsaw, PL | PGE Nardowy
North America Dates
July 8 – Toronto, CA | Rogers Centre
July 9 – Toronto, CA | Rogers Centre
July 12 – Philadelphia, PA | Lincoln Financial Field
July 15 – Nashville, TN | Nissan Stadium
July 17 – Louisville, KY | Cardinal Stadium
July 20 – Minneapolis, MN | Huntington Bank Stadium
July 22 – Chicago, IL | Soldier Field
July 23 – Chicago, IL | Soldier Field
July 26 – Detroit, MI | Ford Field
July 29 – East Rutherford, NJ | Metlife Stadium
July 30 – East Rutherford, NJ | Metlife Stadium
August 1 – Boston, MA | Gillette Stadium
August 3 – Pittsburgh, PA | Heinz Field
August 5 – Washington, DC | Fedex Field
August 6 – Washington, DC | Fedex Field
August 9 – Charlotte, NC | Bank Of America Stadium
August 11 – Atlanta, GA | Mercedes Benz Stadium
August 12 – Atlanta, GA | Mercedes Benz Stadium
August 16 – Tampa, FL | Raymond James Stadium
August 18 – Miami, FL | Hard Rock Stadium
August 21 – St. Louis, MI | Dome at America's Center
August 24 – Phoenix, AZ | State Farm Stadium
August 26 – Las Vegas, NV | Allegiant Stadium
August 30 – San Francisco, CA | Levi's Stadium
September 2 – Los Angeles, CA | SoFi Stadium
September 3 – Los Angeles, CA | SoFi Stadium
September 11 – Vancouver, CA | BC Place
September 13 – Seattle, WA | Lumen Field
September 18 – Kansas City, KS | Arrowhead Stadium
September 21 – Dallas, TX | AT&T Stadium
September 23 – Houston, TX | NRG Stadium
September 24 – Houston, TX | NRG Stadium
September 27 – New Orleans, LA | Caesars Superdome