Pearl Jam fans are on the hunt for tickets as the massively-successful rock group heads out on tour this summer. Those a part of...

Pearl Jam fans are on the hunt for tickets as the massively-successful rock group heads out on tour this summer.
Those a part of the fanclub – dubbed 10 Club – had the chance to request tickets through January 15 and prioritize which shows they'd like to attend. Over the weekend, club members were supposed to receive a confirmation regarding their tickets, however, many were unaware that their 10 Club email needed to match their Ticketmaster email while registering. Some fans ended up with no tickets during the mess, causing the blame to be thrown back and forth between Ticketmaster and 10 Club, pointing to the software issues amid the high demand.
Fans had a second chance to purchase presale tickets through Ticketmaster's Verified Fan program this morning. Prospective buyers had to register previously through the program to gain access to the presale, however, once fans were in the system, they faced numerous problems. Fans complained of error codes and problems with the site reloading with an inability to refresh the page.

Hey @PearlJam & @Ticketmaster. I spent my morning waiting by the computer to buy tickets to the OKC show and when I finally got in to buy my tickets, a flyer regarding resale wouldnt go away, no option to close and refreshing didn't work. I wasn't able to buy tickets pic.twitter.com/SfM8GWEJ4t

— Brycetopher Grace (@BryceMoore405) January 23, 2020
Great job @TMFanSupport at not actually allowing verified fans to purchase Pearl Jam tickets. Continuous error code every. Single. Time. This sucks!

— Shelley D (@ShelleyDstweets) January 23, 2020
Once again, an epic fail by @Ticketmaster who give you a presale code, then when you secure tickets, they vanish and you are given an error message. Happened with Garth Brooks, now Pearl Jam. Complete crap pic.twitter.com/zyzz1s3hgE

— Jennifer Fournier (@JFournier32) January 23, 2020
Fucking @Ticketmaster at it again. How the hell is a VERIFIED presale supposed to work for @PearlJam tickets when the the entire site crashes before hand and the tickets are already SOLD OUT?!?!?!?!?!?!

— E. Francis (@Erockk6021) January 23, 2020
Still stuck on this screen thanks for nothing Ticketmaster I got the presales access code, logged on at 9am this morning only to get this far and nothing!! Sorry not to see these guys because the tickets are already up for sale by non fans @ ticketmaster @pearljam pic.twitter.com/AQZ7lRzio3

— Kym Kelloway-Lee (@Kymbolinaish) January 23, 2020
@PearlJam almost 30 years in 10C and can't get a ticket @Ticketmaster is a joke. With all the shows on this tour i should be able to buy 10C tickets. pic.twitter.com/DNU0FjiBrc

— Andrew Marshall (@MarshallAndrewJ) January 23, 2020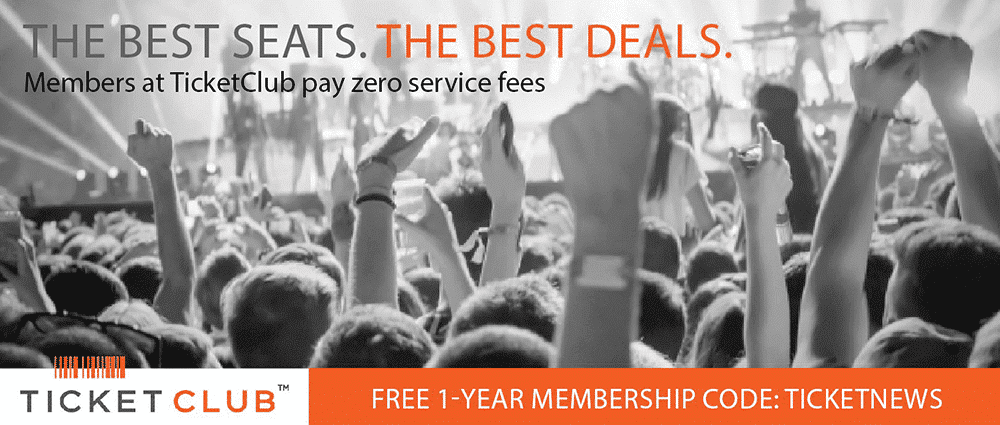 Trying to get @PearlJam tickets on @Ticketmaster and the stupid pop up won't let me get in to select seats!

— Running Guy (@Bango62) January 23, 2020
😒 – every ticket attempt for #PearlJam was met with the following dialogue. pic.twitter.com/7bDItWr55M

— Mike Malcangio (@mmalcangio) January 23, 2020
@Ticketmaster sat in the que this morning, waited for a while got into purchase tickets for @PearlJam in Hamilton, ON. Picked my seats, into payment cart and the tickets just kept disappearing every time. Now there's none available other than behind the stage. Any idea? Not happy

— matt_mcc (@coldinbuffalo) January 23, 2020
Over the past year, Billie Eilish, Taylor Swift, and Harry Styles fans issued similar sentiments when they tried to purchase tickets through Ticketmaster's Verified Fan presales, but were met with error codes, delays, and ultimate chaos.
Earlier this month, Pearl Jam announced an end to their feud with Ticketmaster and partnered with the ticketing giant to sell tickets to their Gigaton Tour through their encrypted SafeTix technology. By using the controversial technology, fans' tickets will automatically refresh every few seconds to offer a unique barcode, meaning that tickets can not be screenshotted or printed and are nontransferable. The band noted that "no other tickets will be accepted for entry," basically eliminating the secondary market. Those who are unable to make the show must purchase tickets via Ticketmaster's Fan-To-Fan exchange, launching on February 23.
Fans who missed out on the Verified Fan presale have one more chance to score seats when tickets head on sale tomorrow morning for the general public.
Last Updated on January 23, 2020 by Olivia Perreault