Lollapalooza has been around since 1991 when it was created by Jane's Addiction front man Perry Farrell. In its early years, Lollapalooza toured as a traveling festival with line-ups that included multiple different musical genres. After initially achieving success, the festival began to decline after complaints of high prices for tickets and concessions, among other issues. By 1998, demand for tickets dwindled and the festival was cancelled.
After six years without a Lollapalooza music festival, Perry Farrell attempted to revive the touring festival in 2003, which achieved only modest success. But, once again in 2004, weak ticket sales caused the cancellation of the festival. In 2005, Lollapalooza was reconceived as single venue festival that takes place at Grant Park in Chicago. Since the new format was introduced, Lollapalooza has begun to grow as a popular destination for music lovers.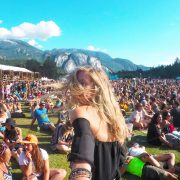 California's Coachella and Stagecoach kicked-off the 2019 festival season earlier this year, and now even more are underway as summer approaches. While there are hundreds of scheduled festivals throughout the season, a handful will have music junkies talking all-year long, with stacked lineups filled with A-list stars dominating the...
Read more